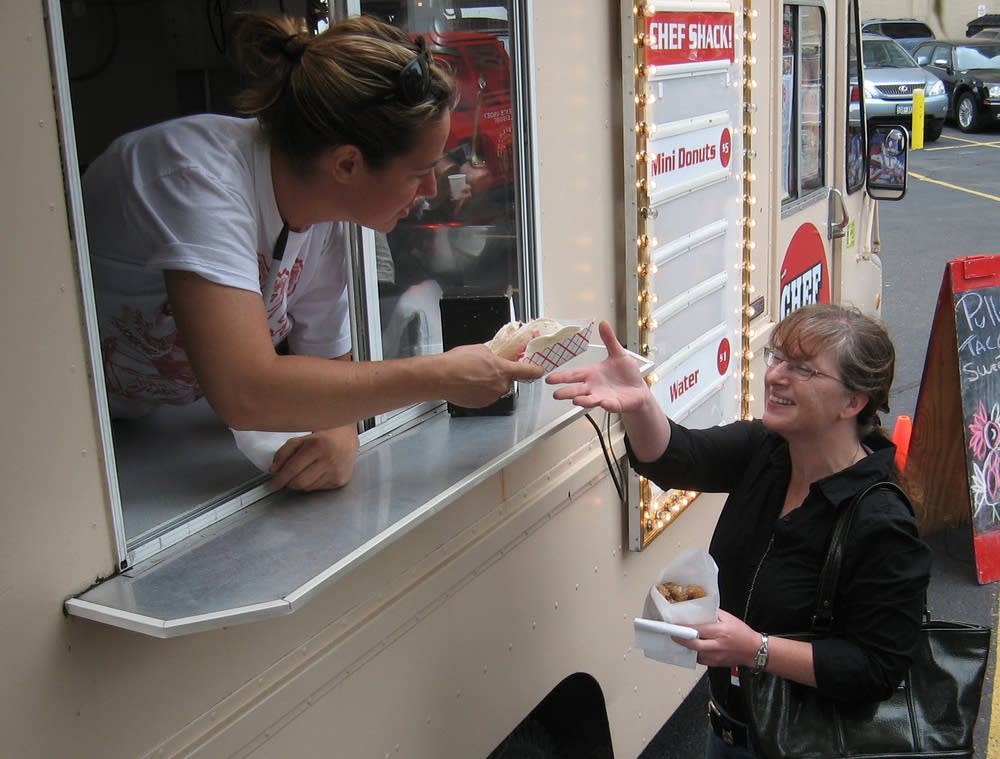 The first of several newly licensed street food vendors in downtown Minneapolis is open for business.
Today the Chef Shack started serving tacos, mini donuts and a green curry over brown rice from a truck near the corner of 5th and Hennepin. Much of the lunch time crowd came to the corner from nearby business.
Matt Tubergen, who works about a block away, was impressed.
"So far, it's amazing," said Tubergen between bites of a pork taco. "I'm not sure what the pink stuff is - kind of looks like cabbage. But it's delicious."
Chef Shack co-owner Carrie Summer began handing out free mini-donuts early this morning. She said so far the response has been positive.
"We're excited to be here," said Summer. "It's like opening up a whole new restaurant. We're very busy."
Summer said the Shack will operate Mondays, Wednesdays and Fridays from 7 a.m. to 2 p.m.
City officials say several more street food vendors should be opening soon.