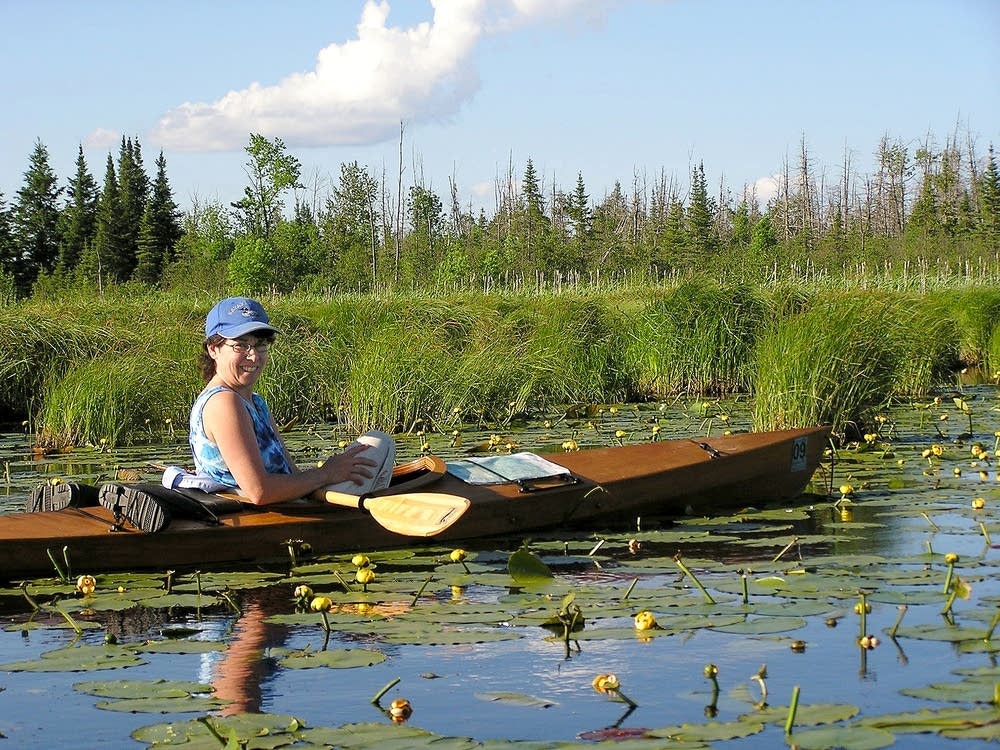 Mary Shideler has battled mosquitoes and crawled through the woods on beaver trails in her quest to kayak every lake in Itasca County.
On Saturday, she paddled Rice Lake -- the last one on her list of 1,007.
"I just wanted to find what was out there, so I was driven by curiosity," Shideler told MPR's All Things Considered of the goal she's been pursuing for the last 15 years.
On most of the lakes, especially the big ones, Shideler has preferred paddling the shoreline, where she said she's learned so much about nature.
"That's where you'd see bass in their beds or see dragonflies emerge from reeds when they come out of their casing," said Shideler, who lives in the Grand Rapids area.
Shideler has also picked blueberries, raspberries and strawberries along the shore -- all while sitting in her kayak.
"It's like an organic drive-thru," she said.
Kayaking has stayed an important part of Shideler's life, despite many changes.
"When I began paddling in July of 1996, I was a married woman. And here I am now an independent single woman," she said.
Shideler calls herself the "Kayak Lady," and has written a book with the same title. She has no plans to stop kayaking, and is even getting a new kayak soon.
"I'm going to go back and paddle those 50 favorite lakes," she said.
(MPR's Steven John and Jeff Jones contributed to this report.)