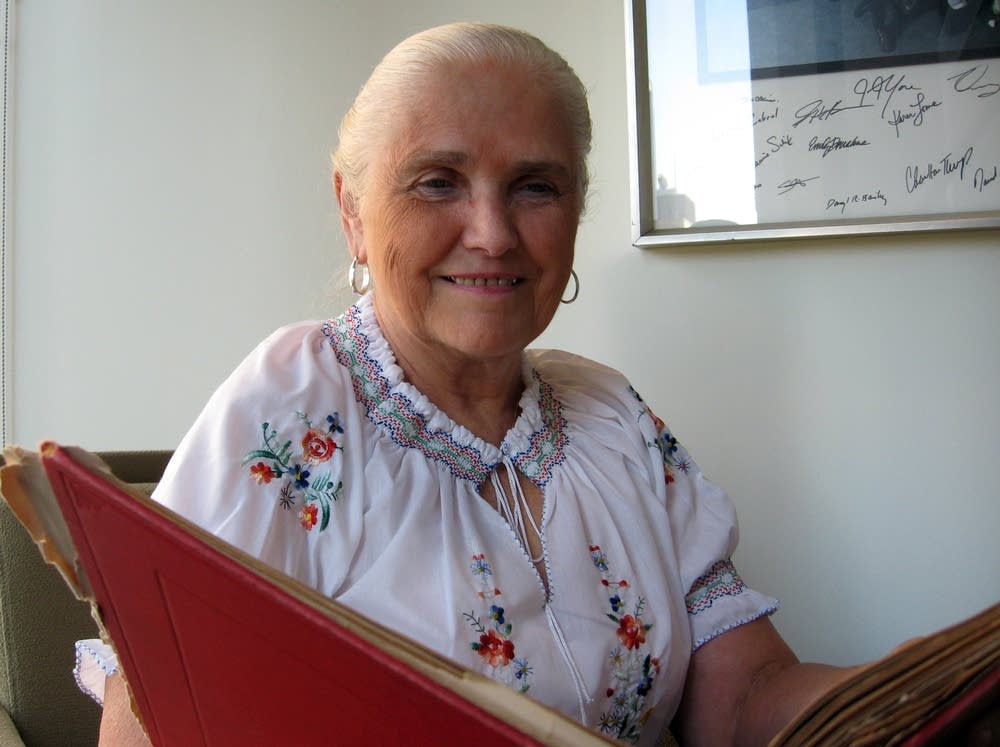 Judy Gustafson sees her translation of a 19th-century Swedish children's book as a way to help modern society appreciate how humble and simple life once was, while also exposing people to literature that teaches moral values.
Gustafson's translation of "Läsning för barn" -- or Reading for Children -- was published this month, giving the book by Zacharias Topelius new life in the English language. The original book appeared in bookstores in Sweden from 1856-1896.
Gustafson, a retired Apple Valley special education teacher, has taken Swedish lessons at the American Swedish Institute in Minneapolis for 15 years. When a friend there introduced her to Topelius's book several years ago, it immediately caught her interest, especially a story called "The Boy Who Heard the Silent Speech."
"The saga fit exactly into the kinds of students I was working with -- students who were being taunted by others," Gustafson told MPR's Morning Edition.
The story, about a boy who couldn't hear or speak, describes how other children teased the boy for his disability. The boy learned about kindness when visiting a church with his parents one Christmas, and later in the story he shows kindness toward one of the boys who had been so mean to him.
Gustafson said she shared the story with her students and has taught them to return "kindness for something that was so hurtful."
"Ignore it. There's no point in going back and saying something hurtful to the other person because it just escalates," she said.
Other stories in Topelius's book also have kindness as their themes, including one about a girl who is nice to her stepmother even after the stepmother makes her tend to the cows and gives her only a piece of bread to eat. Another tells the story of a man who was made into a bit of an outcast for his unkempt look. In the end, he gives his money to build a school when he dies.
"It provides children and adults as well with a piece of literature that delves into the past," she said.
About 78 percent of the stories teach moral values or biblical themes. Besides kindness, an obvious theme readers in current times can take away from the stories is a sense of living simply without many material goods, Gustafson said.
"Some of the stories reflect how children played with just what was in front of them," she said, adding that children used rocks, stones and flowers as toys. "That was their world. They didn't go to Target or Walmart."
But getting the message to children wasn't easy. Gustafson had to translate from an old form of Swedish, which has different spelling conventions than the modern Swedish she's been learning. She ended up using six different dictionaries to translate the book. The project has taken seven years.
"It was a lot of work, but it was a wonderful journey," she said.
(MPR's Cathy Wurzer and Curtis Gilbert contributed to this report.)