State Fair vendors cope with power outage, lost revenue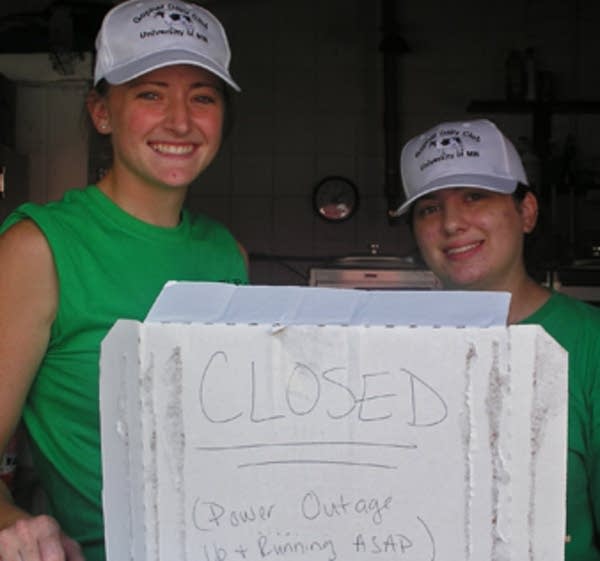 A State Fair can survive a lot of calamities, but a power outage can cause concern for vendors who cram a lot of commerce into 11 days.
At about 11 a.m. Tuesday, a semi making a turn clipped a power pole just south of the fairgrounds, knocking down some power lines. Two people who were underneath the lines were taken to Regions Hospital, where a police spokesman says they were doing very well.
For many vendors, the State Fair is a once-a-year gush of business.
"Right now we're just losing money," a vendor said, waiting for power and customers to return.
People selling the nearly a foot long hot dogs where the grills and the oil vats were powered by propane were doing just fine.
Cathy Kratzke and her family from Perham in northwestern Minnesota make metal signs and the Fair is a big money maker for them. But with the power out there was no way to make change or run credit cards.
"Anytime ... you get an inconvenience like this, it's not a little bit, it's a large inconvenience," Kratzke said.
On the other hand, Brandon Supernaw from California who owns the Yellowstone Redwood Sign company was busy carving away for customers thanks to a portable generator.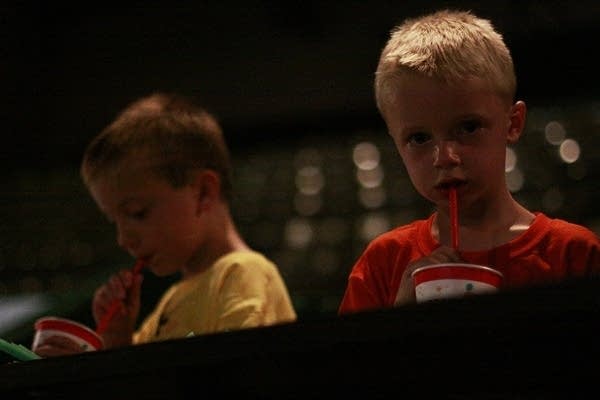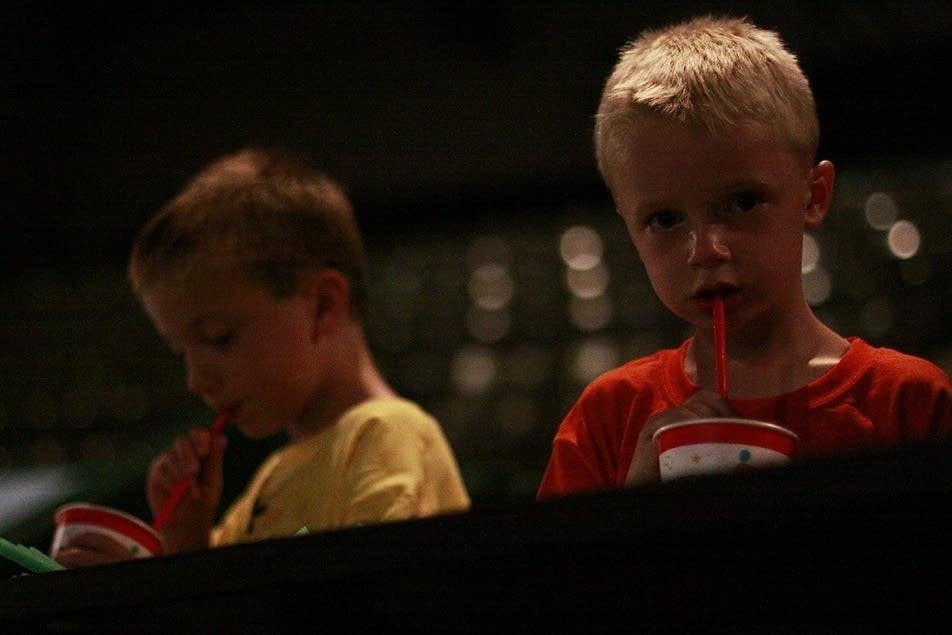 "I just purchased it yesterday for my camper so it was a good investment," Supernaw said.
Down at the dairy barn, the power outage had University of Minnesota dairy club members sitting on their hands.
The club sells shakes and other perishable foods to raise money for scholarships, but they had to close down since the coolers weren't operating.
Stacy Butler was philosophical about the work stoppage.
"It's the slowest day of the fair too so that's the plus out of all this, I guess," she said.
More serious was the milk surplus building up in the udders of dairy farmer Randy Drinkall's 12 cows. They're used to being milked at a regular time by electrically-powered milking machines and Drinkall said it's been years since he's hand milked even one cow.
"45 years ago, probably," he said.
Finally, the crisis ended at about 3:30 p.m., or at least changed, when Sandy Parnell on a fair outing with fellow St. Catherine University faculty learned a nearby milk shake stand once again had power.
"Then I came back and the power was on, but the line was too long and I didn't get my milk," Parnell said.
The power outage reminded everyone it's one of the most serious events that can befall the giant carnival short of a global cooking oil shortage.
Gallery
1 of 1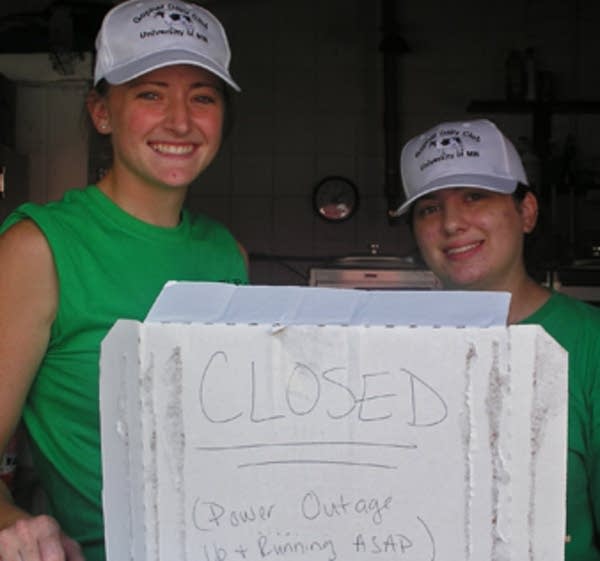 Your support matters.
You make MPR News possible. Individual donations are behind the clarity in coverage from our reporters across the state, stories that connect us, and conversations that provide perspectives. Help ensure MPR remains a resource that brings Minnesotans together.