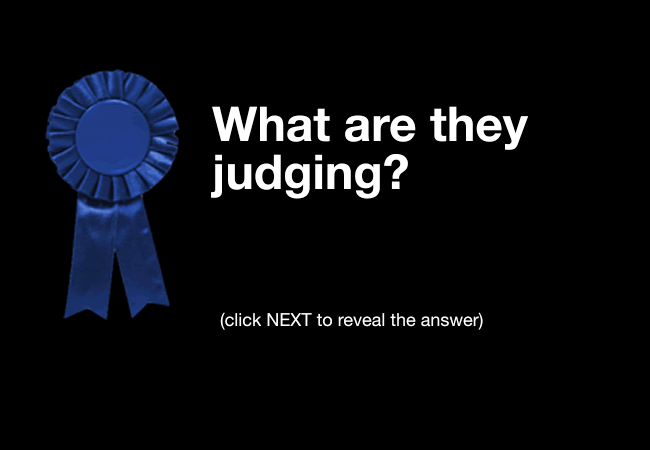 For some, the Minnesota State Fair is all about competition. Every weekday during the fair, All Things Considered is asking: "What are they judging?"
Read or listen to the judge describing what they look for in a winner, and then try and guess what it is. Click on the picture to the right to reveal what they're judging.
What today's judge is looking for:
- Proper processing

- Good seal

- Mild taste with correct flavors

- Proper aroma

- Proper texture and thickness
What are they judging?
(MPR producers Sam Choo and Sarah Boden contributed to this project.)