Timeline of MPR's history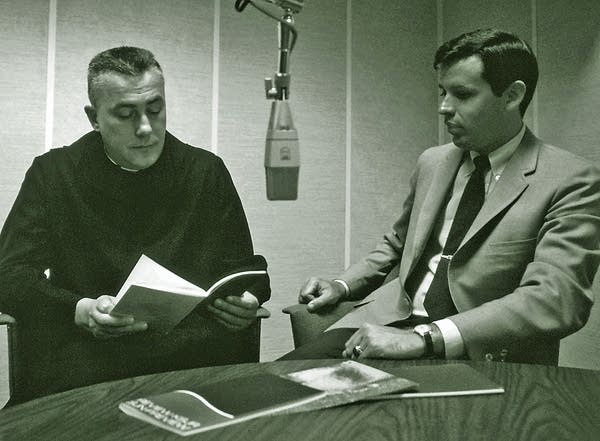 A brief history of Minnesota Public Radio, under the leadership of President and CEO Bill Kling.  
1967:  Minnesota Public Radio is founded by Bill Kling and St. John's University President Colman Barry at the school's campus in Collegeville. First broadcast on Jan. 22, 1967.
1970:  Kling elected to serve as a founding trustee of National Public Radio.
1973:  MPR builds first newsroom. 
1974:  MPR begins live broadcasting of A Prairie Home Companion.
1980:  Kling receives Edward R. Murrow Award for Outstanding Contributions to Public Radio.
1980:  MPR moves to new offices and studios on Cedar Street in downtown St. Paul.
1983:  MPR joins with public radio stations in Boston, New York and Los Angeles to form Public Radio International; Kling serves as founding chairman and CEO.
1991:  MPR purchases 99.5 frequency; dedicates it to classical music programming.
1995:  MPR expands reach to Internet.
2000: MPR acquires Marketplace.
2000:  Southern California Public Radio founded.
2004:  American Public Media founded.
2004: Kling inducted into Minnesota Broadcasters Hall of Fame. 
2005: 89.3 The Current launched.
2005:  Completion of major expansion and renovation of MPR headquarters.
2009:  MPR surpasses 100,000 financially supportive members.
2010: Kling announces his intention to step down as CEO, effective June 30, 2011. 
2011: Jon McTaggart, chief operating officer, named to succeed Kling as CEO effective July 1.
Gallery
1 of 1