Hazelden releases 'Alcoholics Anonymous' original manuscript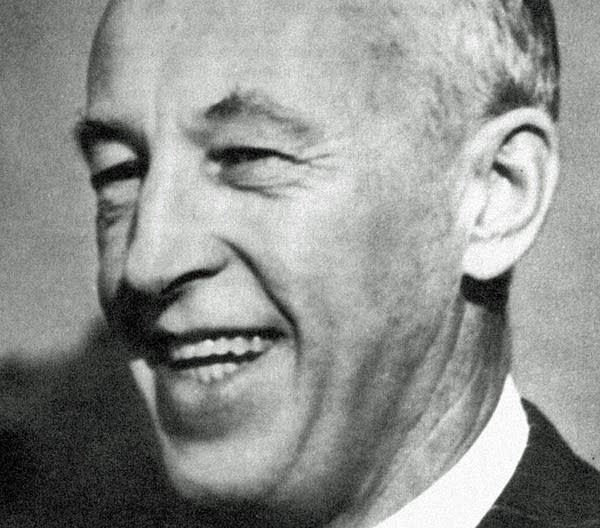 "Alcoholics Anonymous" was the name given to the book written by a New York stockbroker in the 1930s, as he and another recovering alcoholic established the support group that would end up helping millions of people work toward sobriety.
Seventy years later, a book containing Bill Wilson's original working manuscript is being released by the publishing arm of a well-known Minnesota addiction treatment center -- Hazelden.
"The Book That Started It All," which will be released Friday by Hazelden Publishing, shows how Wilson's book -- the foundation of the Alcoholics Anonymous program -- was edited before it was first published in 1939.
Sid Farrar, editorial director of Hazelden Publishing, said the new book gives insight into how Alcoholics Anonymous became such an inclusive and inviting place for alcoholics to go for help.
"Originally in the first draft, Bill Wilson is sort of telling people what they should do," Farrar told MPR's All Things Considered. "It changed. On every page there's an edit you'll see: 'I' was changed to 'we.'"
The famous 12-step recovery program was also revised to be more inclusive and less tied to Christian religion, Farrar said.
MPR News is Reader Funded
Before you keep reading, take a moment to donate to MPR News. Your financial support ensures that factual and trusted news and context remain accessible to all.
For example, one of the steps described how members should "humbly on our knees" ask God to remove their shortcomings. The "on our knees" part was taken out; Farrar said leaving it in might have left too strong of a connection to praying.
"It would have gotten in the way," he said.
Another thing Farrar said the new book offers is an early acknowledgement of alcoholism as a disease. It took the American Medical Association until 1956 to see it as a disease, but Wilson learned it was a disease from his doctor in New York in the 1930s.
"[In the book, Wilson] talks about this being a disease of the body and the mind," Farrar said. "It was one of the key things that took this element of shame away from being an alcoholic."
Farrar said publishing Wilson's original manuscript became possible after its owner, who had purchased it for $840,000 at an auction, agreed to work with Farrar.
"This fellow, unlike the first person, made a decision that the rest of the world should see it," he said.
Farrar, who used what has become known as the "Big Book" in his own recovery, said it's always been hard for him to believe someone like Wilson could have written a book that has sold 27 million copies in the U.S. and Canada, and influenced so many people around the world.
"When I first came into recovery myself, it seemed like these words came down from above," Farrar said. "How did this drunk -- this egoistic, failed stockbroker drunk -- how in the world could he write this? Well, I think the answer for a lot of people is this program was meant to be, and it was bigger than Bill Wilson."
(MPR's Tom Crann and Jeff Jones contributed to this report.)
Gallery
1 of 2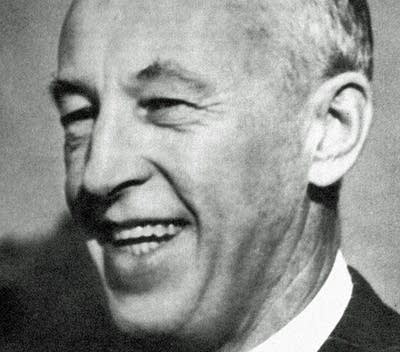 2 of 2