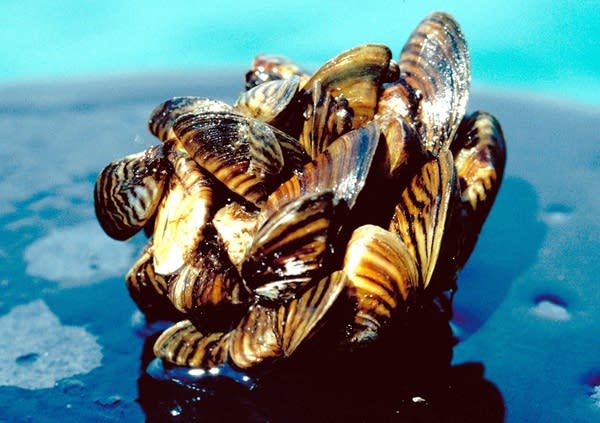 The Minnesota Department of Natural Resources says biologists have confirmed a report of zebra mussels in Gull Lake near Brainerd.
The DNR says a Brainerd area dock removal service discovered zebra mussels attached to a boat lift pulled from the lake. The agency checked and found zebra mussels attached to several other boat lifts.
The DNR says the mussels' young age suggests a reproducing population likely has been in the lake for at least a year.
In response, the agency is stepping up watercraft inspections on Gull Lake and requiring draining of all water including bait containers.
It's the second time in four months that zebra mussels have been found in a popular Minnesota lake. The DNR found the aquatic pest in Lake Minnetonka in July.
(Copyright 2010 by The Associated Press. All Rights Reserved.)