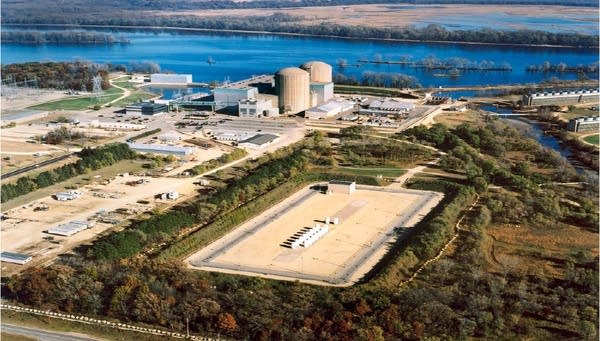 The Prairie Island nuclear power plant at Red Wing may be allowed to operate for another 20 years.
The Nuclear Regulatory Commission has rejected claims that Xcel Energy's safety record is poor enough that the life of the plant should not be extended.
Xcel Energy has already jumped through a lot of hoops to obtain a license extension for the 40-year-old nuclear plant, along the Mississippi River near Red Wing.
The last remaining major obstacle was an argument by the Prairie Island Indian Community that Xcel Energy's record of mostly-minor violations indicates it may not be able to manage the aging plant safety.
Phil Mahowald, the tribe's attorney, said Xcel has scrambled recently to fix long-standing problems.
"We identified examples of deficiencies that had either been existing since the plant first started operating," Mahowald said.
He said problems identified as long as 25 years ago, or five years ago "were just now being addressed in these last couple of years."
Neighbors also would like the company to address additional radioactive waste that will have to be stored on-site.
"The federal government is breaking its promise to remove the spent nuclear fuel from Prairie Island," Mahowald said. "That's an ongoing problem but unfortunately in the narrow scope of license renewal you can't even consider the issues and concerns regarding spent fuel."
Those concerns and others were expected to be aired at an NRC meeting earlier this week. But at the last minute the commission canceled the meeting, saying the alleged problems didn't belong in the license-renewal process. The agency said operational history and human factors are already reviewed in its ongoing supervision of the plant.
"Are there issues at Prairie Island? Yes," commission spokeswoman Viktoria Mitlyng said. "The NRC has identified those issues, is aware of them, and the plant is required to take action to correct those issues and concerns. And it's an ongoing process."
Some issues may be as old as the plant itself. The NRC is conducting extra inspections at Prairie Island to nudge the plant into better compliance with the rules.
In a prepared statement, Xcel officials said safety is the top priority at Prairie Island and at its other nuclear power plant, Monticello -- which has already received a 20-year license extension.
Xcel plans to invest more than half a billion dollars to prepare Prairie Island to operate for another 20 years. The company relies on the plant for one-fifth of the electricity it sells in Minnesota and nearby states.
An environmental review is expected to be wrapped up by the end of the month, and a final decision could come early in 2011.
The NRC has issued license extensions for many of the nation's nuclear power plants. So far it has not rejected any of those applications.