Film fest brings a flood of Asian cinema to Mpls.
For the next week or so, the group Minnesota Film Arts is bringing films from all over Asia to Minneapolis.
The "In Search of Asia Festival" will present many kinds of movies from 12 different countries. The festival is aimed at under-served parts of the movie-going public, and it's drawing particular interest from the Hmong community.
Minnesota Film Arts program coordinator Ryan Oestereich said the MFA came to a realization after a successful Jewish film festival a few months back.
"There are niche areas, niche markets that could be highlighted," he said.
So with money from the State of Minnesota's Legacy Fund in hand they plan to present niche festivals, showing movies from specific parts of the world. The question was: where to start? Oestereich took his cue from what other local movie theaters have shown in the last year.
"And you can literally count on two hands the number of films that get played theatrically here from Asia," he said.
Oestereich discovered the many Asian communities in Minnesota watch a lot of movies of different kinds. He found himself spoiled for choice as he made his selection.
"So you've got your regulars," he says. "You've got your anime films. And you've got your Hong Kong martial arts. However, we also have a Hong Kong martial arts comedy."
There are Bollywood love stories from India, and stylish art films from South Korea. But there are new genres too, like Vietnamese blockbusters, and even a Danish slapstick movie made in North Korea.
And then there is the Hmong action thriller, made in Thailand, by a St. Paul-based director and producer.
"The Legend of Chao Fa" is a tale of a Hmong freedom fighter battling the communists in Laos in 1975, with a heavy emphasis on the battling.
"The action packed, the fighting, the shooting, the Kung Fu stuff is just to make the movie exciting," said director Jimmy Vanglee.
Jimmy Vanglee is all about exciting. He's a graphic designer in St Paul, but a couple of times a year he packs his bags for Thailand where he uses local actors and the spectacular scenery to follow his dream of making blockbuster movies.
"The Legend of Chao Fa" will have it's world premier at the Festival Saturday night. It's based on stories Vanglee's parents told about their life during the CIA's secret war in Laos.
Vanglee wrote, directed, and produced the film, raising all the funds himself. He'd like to make mainstream movies some day, but for the moment he's focusing on the Hmong market.
"The market is a little bit small," he said. "But at least I can get my funds back."
"The Legend of Chao Fa" owes more than a little to a Chinese martial arts movies. It's heavy on the action, and the dialog is filled with speeches on Hmong nationalism and despite the gunfire, the importance of peace and unity. Vanglee also admits he's got some work to do on the English subtitles.
Lee Pao Xiong runs the Hmong cultural program at Concordia University in St. Paul. He saidthere is excitement locally about seeing a Hmong story on screen.
"It is meant as an entertainment, but at the same time there are some messages in there that I think will resonate really well whether you are a Hmong person, or non-Hmong person. I think it will be popular in the community, action films seem very popular," he said.
Xiong says there is also anticipation about "Open Season," a Minnesota made documentary by Mark Tang and Lu Lippold. It looks behind the deadly confrontation in 2005 between Twin Cities resident Chai Vang and a group of deer hunters in Wisconsin, which left six people dead.
Xiong hasn't seen the film, but he hopes it leads to a deeper understanding of what happened.
"It should be of interest to not only the Hmong community, but all in the community who are curious about this incident," he said.
Many directors, actors and screenwriters are attending the Festival which runs through November 14th.
The MFA's Ryan Oestereich says if this year's event is a success, they'd like to do an African Festival next year, with a South American festival one year after that.
(Update: an earlier version of this story gave a wrong day for the "Open Season" screening. It will be presented on Sunday November 14th.)
Gallery
4 of 4
1 of 4
2 of 4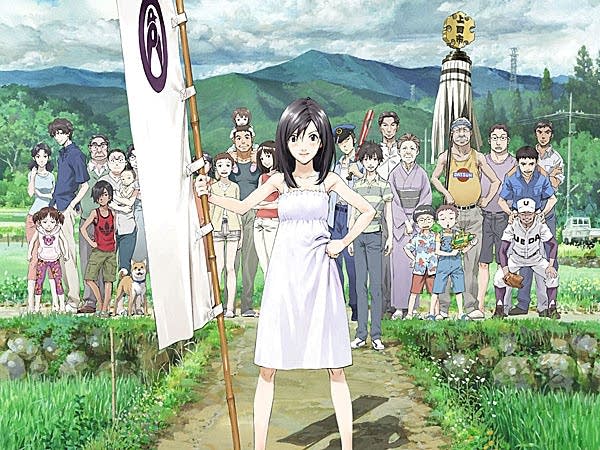 Your support matters.
You make MPR News possible. Individual donations are behind the clarity in coverage from our reporters across the state, stories that connect us, and conversations that provide perspectives. Help ensure MPR remains a resource that brings Minnesotans together.