Folk musician KT Tunstall reinvents herself
After producing such hits as "Black Horse and the Cherry Tree" and "Suddenly I See," folk Scottish singer KT Tunstall disappeared for a while. Now she's back with a new band, a new album and a new style.
At the Epic Nightclub in Minneapolis Thursday, Tunstall said she deliberately removed herself from the music scene.
"I don't really write on tour, and it had been six, seven years of solid touring," Tunstall said. "I hadn't done that backpacking trip in my 20s that a lot of my friends had done, so it just seemed like a perfect opportunity."
Tunstall said her label boss wanted her to disappear for a year and not see her face, just to know she was writing songs. She admits it was a little alarming to hear.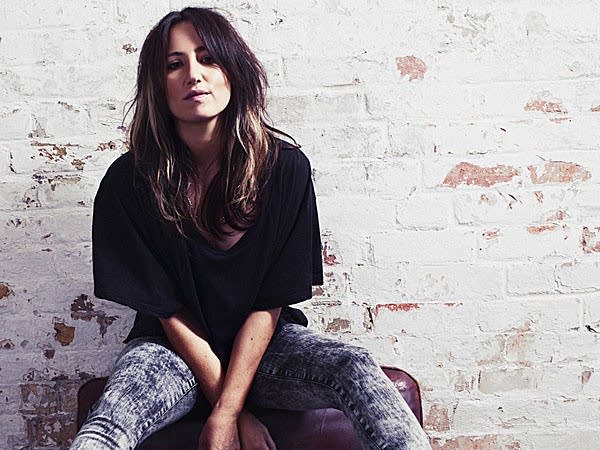 "I was worried at first. I was worried that this sort of gelatinous music industry that I am a part of would just close behind you, and you don't have a place any more," she said.
But Tunstall and her husband took off, visiting South America, India and New Zealand. She also went on a voyage to Antarctica, sponsored by a climate change awareness charity. The passenger list was pretty wild.
"Twenty scientists doing genuine research, and then a bunch of us artists: Jarvis Cocker, Martha Wainwright, Feist, Ryuichi Sakamoto, Laurie Anderson, Vanessa Carlton, myself, Robyn Hitchcock," she said.
Tunstall said it was really incredible, very intense, but a bit much at times.
In fact, Tunstall said it became overwhelming travelling with such a talented group. She said things came to a head for her when they docked near a small Inuit village.
"My ego sort of started chopping limbs off, going 'You don't need them. You are rubbish,'" she said. "And I just thought, 'I'd quite like to get off the boat and stay here actually, and not bother going back.' It just seemed really complicated."
"I hadn't done that backpacking trip in my 20s that a lot of my friends had done, so it just seemed like a perfect opportunity."
So, she wrote a song about that feeling. It's the opener of the album and it's called "Uummannaq Song."
Tunstall returned from her trip with 70 songs in hand. She whittled them down to 12 for her new album "Tiger Suit," developing a new style along the way.
"I kind of dubbed the concept 'nature techno,'" she said.
Tunstall calls it a tribal sound. She said all the places she'd been were so fierce culturally, in their music, their passions, and in their attachment to where they are from.
"There were very strong indigenous cultures everywhere I went and fantastic music at the same time," she said. "And I guess I just tapped into a kind of wilder streak for this record."
Tunstall said her favorite track on the record is a song called "Difficulty."
It features a classic Tunstall dissection of a troubled love affair, but in a change for the songwriter, it's set against a heavily synthesized backdrop.
"It was just a sound I never thought I'd be able to carry," she said. "I thought it would be too unemotional and the electronica would be at odds with the rootsieness of my music."
She said it turned out just the opposite and ended up making it more emotional and beautiful in a way that just blew her away.
Her label has made much of "Tiger Suit" as a musical reinvention, but KT Tunstall sees it as part of her natural progression.
"Because it's always been my plan to shake up what I am doing; I have never wanted to stay in the same cage the whole time," she said.
This brings new challenges, including how to perform the songs on stage as her U.S. tour comes to Minneapolis. She hasn't played live much with electronica and samples. She said she really objects to -- and doesn't like playing to -- any sort of backing tracks.
"I just find it frustrating, because it means you can't shake things up once you are going, you have got to follow this template," she said. "I like a bit of anarchy, where you can call it as it goes."
Still, with all these additions to her live act, it's a leap into the unknown.
"There's going to be some big butterflies," she said.
But perhaps a touch of nature techno will help.
Gallery
1 of 1