Dayton calls Republicans' court attempt 'desperate'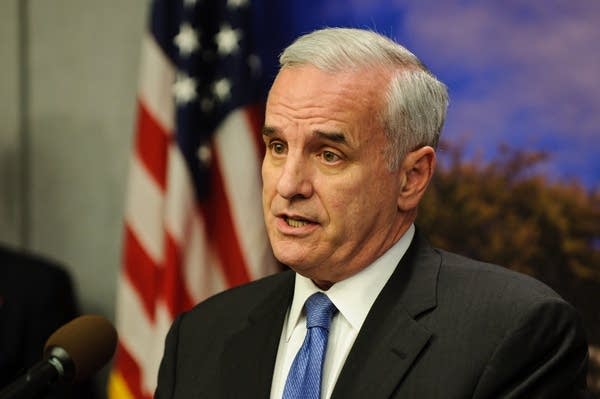 Democrat Mark Dayton on Friday called the Republican Party's attempt to have the state Supreme Court weigh in on the election for governor "desperate."
Republican Tom Emmer and the Republican Party filed a petition with the Supreme Court that questions procedures used to count the vote on Election Night. The Supreme Court has agreed to weigh in before the state Canvassing Board meets next week to certify results that will likely lead to a statewide recount.
Dayton, who leads Emmer by 8,755 votes, told MPR's Morning Edition that his opponent is using "delay tactics."
"They know they're way behind," Dayton said. "It's just throwing spit balls at the wall to see which ones will stick."
Dayton said it's "imperative" that the timetable for the recount be kept, saying hundreds of vacancies on boards and commissions need to be filled, and work must begin on solving the state's estimated $6 billion budget deficit.
Dayton said he won't name any members of his Cabinet until the recount is over.
"I think that would be inappropriate because until that [election] certificate is signed I'm not governor," he said. "I remain respectful of this process."
(MPR's Cathy Wurzer contributed to this report.)
Gallery
1 of 1
MPR News is Reader Funded
Before you keep reading, take a moment to donate to MPR News. Your financial support ensures that factual and trusted news and context remain accessible to all.