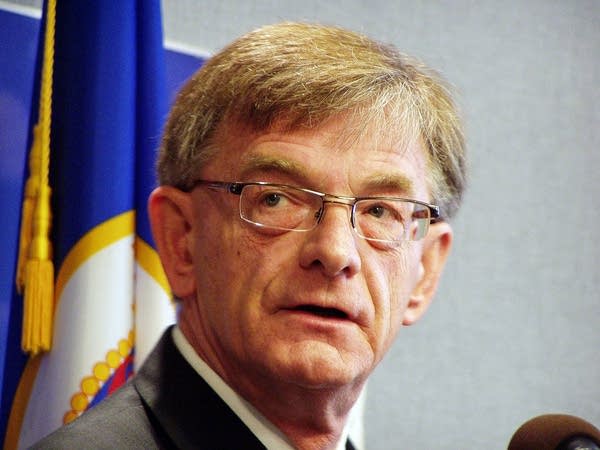 GOP House Speaker-elect Kurt Zellers announced Wednesday that he's suspending GOP Rep. Tom Hackbarth's role as chair of the House Environment, Energy & Natural Resources Policy & Finance Committee.
The announcement comes just one day after it became public that police temporarily confiscated Hackbarth's loaded handgun. Hackbarth raised alarm when he was spotted with it holstered to his hip in the parking lot of a Planned Parenthood clinic in St. Paul.
Hackbarth has a permit to carry the gun. He was not arrested or charged with a crime.
Hackbarth told police he was looking for a woman he was dating and didn't know he was parked outside a clinic where abortions are performed. Hackbarth was scheduled to chair the committee when the House convenes in January.
Zellers also said that Hackbarth won't participate in any Republican leadership meetings until the matter is "fully resolved."