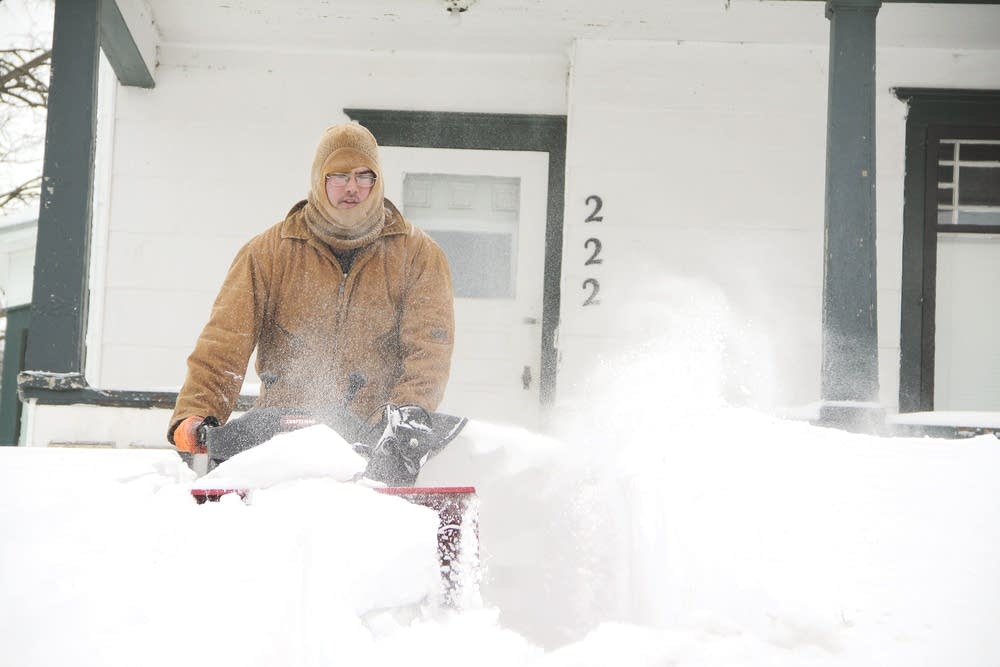 The Minnesota Department of Transportation is advising no unnecessary travel in western and north eastern parts of the state.
Interstate 94 from Alexandria to Moorhead is closed because of blowing and drifting snow. Highway 10 from Perham to Moorhead and Highway 28 from Sauk Centre west to the Minnesota boarder are also shut down.
MnDOT spokesperson Kevin Gutknecht warns motorists to stay off closed roads.
"If you drive on a closed road you're subject to a fine," Gutknecht said. "If you drive on a closed road and you get stranded and someone has to come and rescue you, you're subject to paying for that rescue. So it's just a good idea not to travel."
Gutknecht said driving conditions in the metro area and south western Minnesota are fair but there are some slippery spots on roads in the south eastern part of the state.
Gutknecht said the closures could be in place well into the afternoon.
"We do have folks out working on trying to get the roads open and getting chemicals down to help with those slippery spots," he said. "I imagine it'll be sometime later today, but we won't know for sure until they've had a chance to work at it for a while."
In South Dakota I-29 is shutdown from Brookings north to the state line. I-90 across all of South Dakota was shut down but has now reopened.
In the last 36 hours, troopers in northwestern and west-central Minnesota have responded to close to 200 vehicles sliding off the road.
West of Fargo, a single accident on Thursday afternoon involved dozens of vehicles on a stretch of I-94. Cass County Chief Deputy Jim Thoreson said the pileup came in whiteout conditions. "Our problem is we've got literally dozens and dozens of vehicles stalled, stuck, or crashed that are on the roadways," Thoreson said. Western Minnesota and the eastern Dakotas are under a blizzard warning through Saturday morning. Several more inches of snow are expected across that region later Friday and Saturday.
Officials in Moody County in southeastern South Dakota are advising no travel except for emergencies through Saturday morning.
(The Associated Press contributed to this report.)