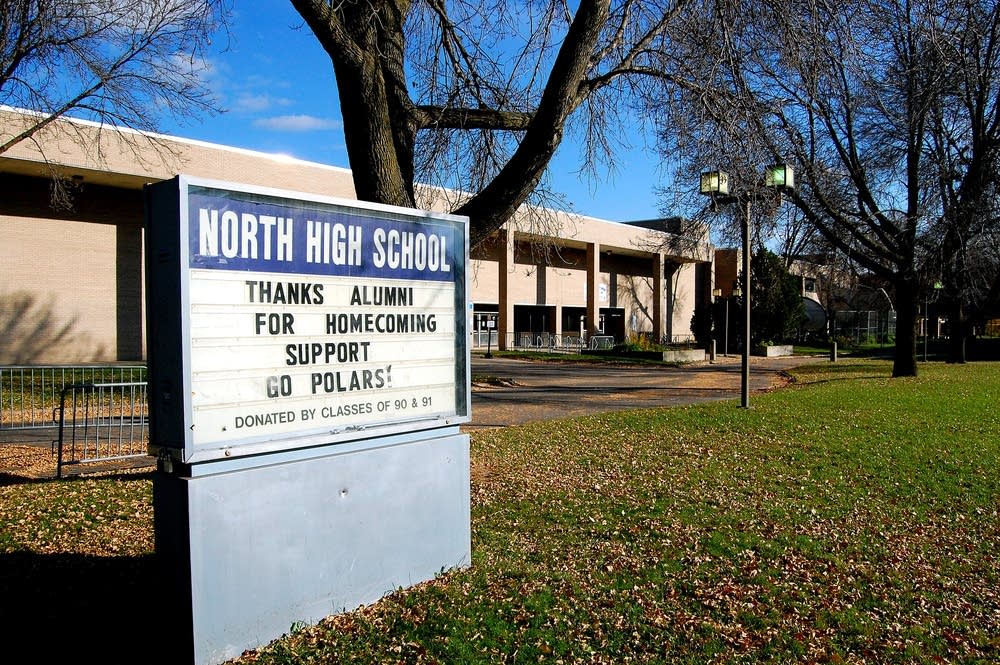 Students at Broadway High School in Minneapolis are being told that some of the credits they've received for classwork might not be valid for graduation.
Minnesota Public Radio News has learned the Minneapolis school district is investigating whether some teachers at the school didn't have the proper licenses for classes they were teaching.
Associate superintendent Mark Bonine says issues surfaced this fall as Broadway's new site administrator, Sally Reynolds, took over the school.
"As Sally was assessing, she had some concerns around some credits," Bonine said.
The issue is whether those credits were earned properly, but Bonine added that students "are not at fault here."
District spokesman Stan Alleyne says the credits given the students might not be legitimate. He says the district is investigating whether teachers of some courses might not have been properly licensed to teach those courses.
In Minnesota, teachers can teach courses outside the subject where they're licensed, but they need a special variance from the state. The decision to accept or reject the credits rests with the district.
"We want to make sure our students graduate on time."

Stan Alleyne, Minneapolis schools
Alleyne says the investigation is still ongoing. For now, the focus is on students currently enrolled.
"We want to make sure our students graduate on time. We're going over with the students and their families all their various options," said Alleyne. "Their options vary from maybe taking a course at North High School, maybe taking a course online. So there are several options, and we're making sure students can take advantage of those options."
Broadway is a unique school in the Minneapolis district, since it's devoted entirely to pregnant students, as well as young mothers and their children.
Child care is offered while students attend class. There are core classes like reading and math, but there's also instruction on parenting skills. County services that are also available onsite make the school a kind of one-stop shop for teenage mothers.
Most Broadway students live in poverty, and many had dropped out of high school. More than 350 spend part of their school year at Broadway each year. Broadway is seen as an alternative route for these students to get a diploma or GED.
Minneapolis school officials confirm that two administrators at Broadway have been put on leave during the investigation. Sally Reynolds, the new principal who discovered the problem, is still running the school.
The fact that she was there to find the problem is the result of Broadway being listed last year as one of Minesota's 34 persistently lowest-performers.
A federal grant is funding efforts to turn around the school's academic performance, but the district had to replace the school's principal to get the money. That's what brought Reynolds to Broadway last fall.
The Minnesota Department of Education oversees all turnaround schools. In a statement issued Tuesday, a department spokeswoman said the agency had been informed of the Minneapolis investigation.
"While the district is engaged in fact-finding, MDE continues to be available to provide the customary state-level assistance at the district's request," said the statement.
Associate Superintendent Mark Bonine sent a letter to Broadway parents in early December.
"I apologized for the disruption that it might cause," said Bonine. "When you're dealing with high school students and dealing with families and you're talking about credits, some people get angry, some people get upset. Some people are fine and say, 'Just let me know what's happening.'"
Bonine and other officials say it's not known how many students are affected. And it's not known how long this problem might have been going on. They says the district's investigation likely will not challenge the validity of the diplomas of former students.
Broadway is physically located in the North High School building this year, but the district says the issues at Broadway have no impact on the future of North High School.