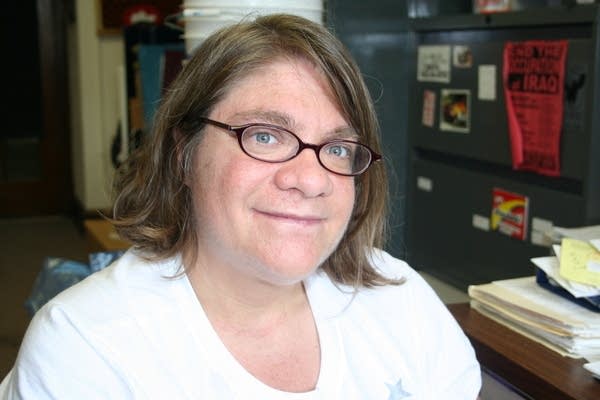 The Twin Cities anti-war demonstrators whose homes were raided last year by federal authorities say one of their volunteers was apparently spying on them for two and a half years.
Activist Jess Sundin says a woman who went by the name Karen Sullivan joined the Anti-War Committee in the months leading up to the Republican National Convention in 2008.
"She was at every meeting with all of us, probably recording many of those conversations and meetings," Sundin said. "She was very involved in the Anti-War Committee, and I believe now she was working to gather info not just about the Anti-War Committee, but all of our political associates. And people need to know she may have entered reports about them."
Sundin says her group considered Sullivan a friend, and was worried when she seemed to disappear shortly after the house raids.
Sundin says a federal prosecutor in Chicago told the group to stop trying to look for Sullivan, because she was a law enforcement officer.
The FBI declined to comment, saying the matter is pending.