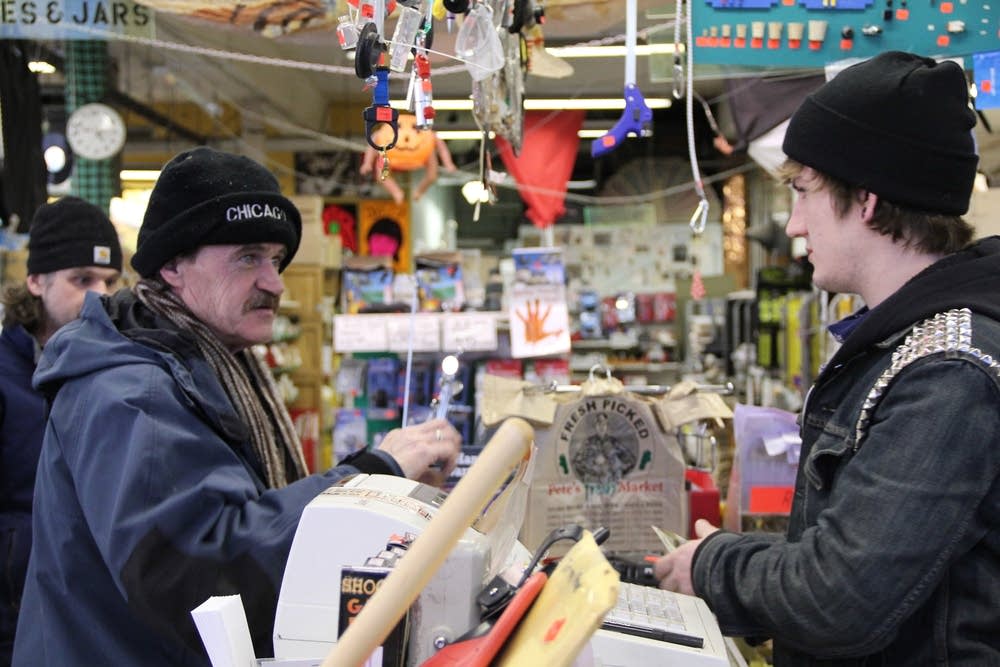 It doesn't get much stranger than the Ax-Man Surplus Store on University Avenue.
"We affectionately call it the above-ground landfill," owner Jim Segal said.
His store is a junk emporium, selling everything from mannequin parts to medicinal eye droppers. The Ax-Man is one of about a thousand small businesses on University Avenue that help fuel the local economy and add to the corridor's eclectic mix.
Segal believes he knows how to run a successful business, even during the recession. But the idea of losing customers during light-rail construction, and the permanent elimination of most of the avenue's street parking, is sending him into a panic.
The planned Central Corridor line linking Minneapolis to St. Paul is coming in tens of millions of dollars under budget, and some business owners along University Avenue are urging elected officials to steer some of that extra cash into a compensation fund for businesses during construction. But Central Corridor planners say it's not that simple.
DESPERATE FOR RESULTS
Segal said he's never asked the government for money -- until now.
"We're desperate at this point for results," Segal said. "We need to see things that will give us confidence that we'll have the support for those involved."
Business owners have been pleading for a compensation fund for the past couple of years. But with no firm commitments in sight, the University Avenue Business Association and the Asian Economic Development Association have been ratcheting up the pressure on elected officials, through letters and meetings.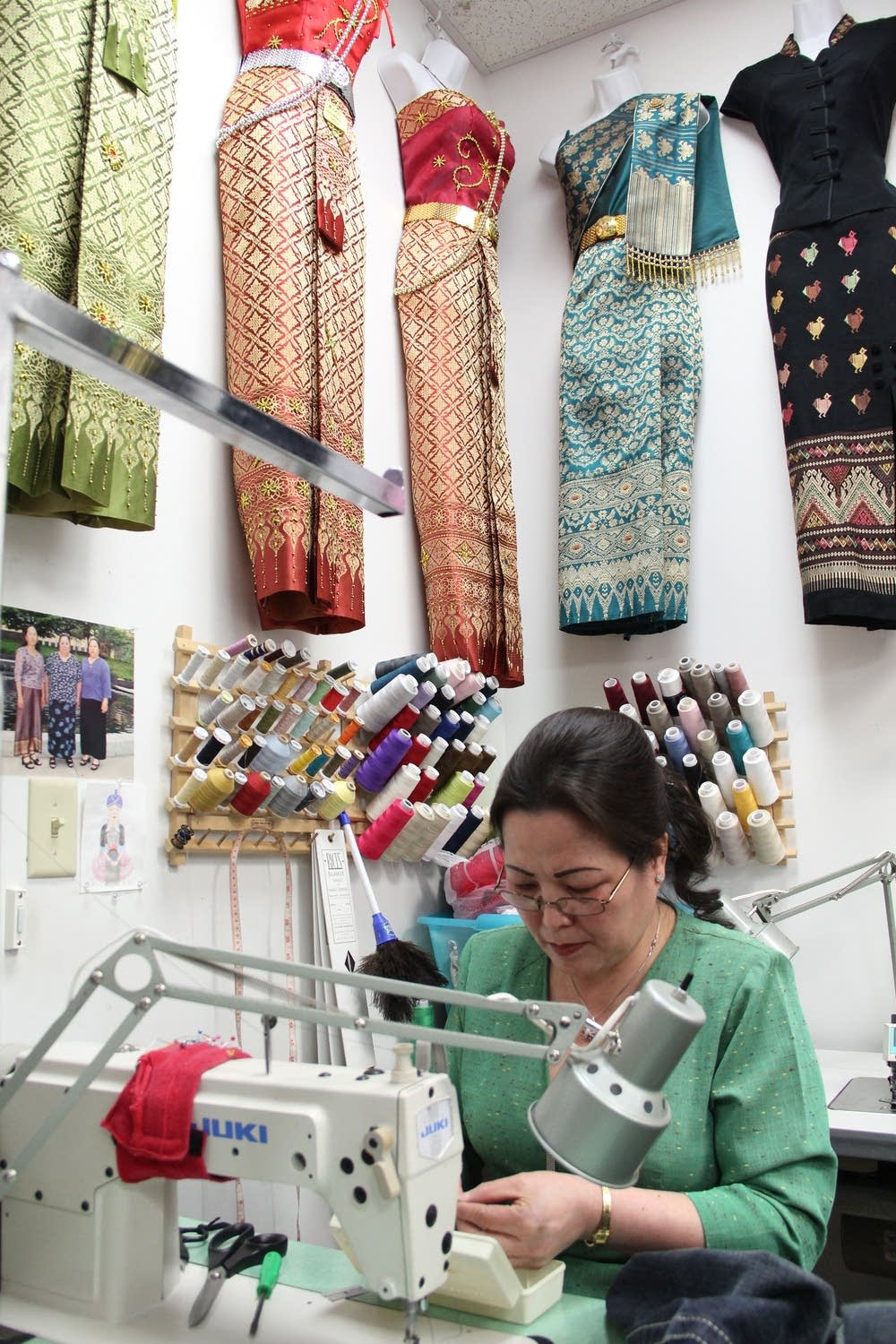 They're pleading for a new fund that would offer emergency grants to businesses that can prove a substantial loss in revenue during construction.
So far, the Metropolitan Council and the Central Corridor Funders Collaborative have pledged a $1.5 million loan fund that even they admit is not adequate.
Lower-than-expected bids for construction work mean the project is nearly $35 million under budget. Segal said project planners can no longer claim there's no money in the budget for additional support for businesses. But he said officials at every level are passing the buck.
"We go to the county, and the county might say it's the state, and the state says maybe it's the feds. So it becomes somewhat of a circular conversation, and it becomes challenging," he said. "We're looking for someone to step up, take a leadership role, and say they support small business."
Business groups are even asking U.S. Transportation Secretary Ray LaHood to delay a final funding agreement. That agreement would commit the federal government to paying half of the costs for the $1 billion project. Meanwhile, some Republican members of Congress have proposed a budget fix that would kill funding for the Central Corridor and other projects.
OFFICIALS: IT'S NOT THAT SIMPLE
Yet local officials say setting aside money for small businesses isn't that easy.
"You can't just spend project dollars on anything you want to spend project dollars on," said Jim McDonough, chair of the Ramsey County Regional Railroad Authority. He said he doubts federal guidelines would allow project money to go toward businesses.
McDonough also worries that a compensation plan would set a new precedent for all other transportation projects that chew up the road.
"How does anybody explain to any of the other businesses in the city why they don't get mitigation help when there's a major project affecting them? That's why it's such a bigger issue than the Corridor," McDonough said.
"If this business goes down, then I go down."

Store owner Shoua Thao
But McDonough feels Central Corridor planners need to do a better job of protecting business. He's among the many officials and business owners who were troubled by problems stemming from a lack of signs and lighting during early light-rail construction last year in St. Paul's Lowertown district. One bar and nightclub blamed the mess for its decision to shut down.
Those stories from Lowertown are shaking the confidence of business owners on University Avenue. Shoua Thao has run a clothing shop for 12 years on the corridor. Working at her sewing table, she said she's contemplating a move to somewhere else.
"I'm thinking about staying," she said. "But if I don't have any parking, what else should I do? If this business goes down, then I go down."
Project planners say construction on University Avenue would occur in phases on each side of the street for no more than 150 days at a time.
Meanwhile, some business owners are getting frustrated with the coalitions in place to help them. There's no consensus, even among a group called the Business Resources Collaborative, that a business compensation fund should be created.
St. Paul attorney Larry Peterson, a board member of the University Avenue Business Association, said the Business Resources Collaborative is comprised of government entities who can't commit to such a fund because they don't want to foot the bill.
Peterson said the new Metropolitan Council chair, Susan Haigh, and Gov. Mark Dayton need to get up to speed on the grassroots problems with the project.
"I don't think they're really aware of the panic stage people are getting into," Peterson said. "Based upon the Lowertown experience, and all of the meetings we've held or attended, we hear business people actually scared to death."
A spokesman for the Metropolitan Council declined to comment on the likelihood of a new business fund, but said an upcoming order on a lawsuit filed by St. Paul Rondo neighborhood businesses and activists could provide guidance. A federal judge could issue an order on the merits of that case any day now.
---
NOTE: Minnesota Public Radio has sued the Metropolitan Council over concerns about noise and vibration from Central Corridor trains. That lawsuit is still pending.