Oberstar: 'I'm moving in another direction'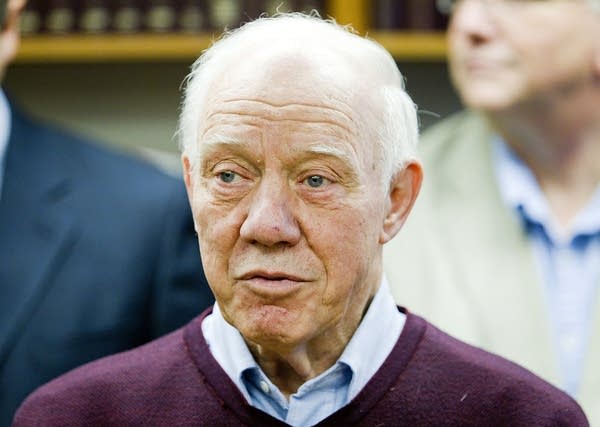 Former Democratic U.S. Rep. Jim Oberstar says he doesn't see himself running for Congress again in Minnesota's Eighth District.
"Things have changed, and I'm moving in another direction," Oberstar told MPR's Morning Edition on Wednesday.
Speculation about whether Oberstar was considering running for the seat he lost to Republican Chip Cravaack in November surfaced during a recent luncheon in Duluth.
Oberstar told retired sheet metal worker George Sundstrom "let's not close the door on anything," according to The Duluth Labor World, which covered the event.
Grow the Future of Public Media
MPR's budget year comes to a close on June 30. Help us close the gap by becoming a Sustainer today. When you make a recurring monthly gift, your gift will be matched by the MPR Member Fund for a whole year!
During the interview with Morning Edition, Oberstar repeated the idea of not closing any doors. But he suggested there was little likelihood of another run.
"Who knows what circumstances will be in the future, but truthfully I don't see any such circumstance changing," Oberstar said.
Oberstar said he plans to do some consulting work on transportation issues and is looking forward to being a visiting scholar on transportation at the University of Minnesota's Humphrey Institute.
But it's clear Oberstar will miss being a member of Congress.
"This is the greatest privilege in your life -- to serve the people. And I think, I pray, in time that will rub off on this new wave of people setting foot with this idea that we're going to stop things, we're going to roll back," he said. "Let's talk about building."
(MPR's Cathy Wurzer contributed to this report.)
Gallery
1 of 1