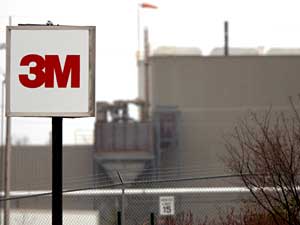 The state of Minnesota is allowing more time for public comment on a revised permit for the wastewater treatment plant at 3M's plant in Cottage Grove.
The permit would impose new limits on one kind of chemical, called PFOS, that 3M used to make at the plant. Minnesota Pollution Control Agency spokesman Ralph Pribble says citizens and Cottage Grove officials asked for more time to study it.
"They feel that additional limits on additional PFCs besides just the one, PFOS, should be imposed," said Pribble. "In general, people just felt they weren't comfortable yet with what was in the permit and wanted more time to review it."
Pribble says the permit will not include limits on other perfluorinated chemicals, because they don't appear to build up in the food chain.
"Information we have does not indicate they do bioaccmulate to nearly the same extent as PFOS, so that's the one regulators are most concerned with in terms of water quality at this point," Pribble said.
3M used to make PFOS, and deposited it in several landfills near the Cottage Grove plant. The company is now cleaning up that contamination by collecting the chemical from groundwater near those landfills, and treating it in the water treatment plant.
The new deadline for public comment is February 18. It will be some months before the permit is issued.