Minnesotans have had some time to think about Gov. Mark Dayton's budget proposal, which would rely in part on higher taxes for the state's wealthiest residents to erase a projected $6.2 billion budget deficit.
We visited Anoka County, which is pretty evenly split between Democrats and Republicans, to gauge the reaction to Dayton's plan.
If you remember how close the outcome of the November gubernatorial election was -- with the hand recount and threats of lawsuits -- nowhere was it any closer than in Coon Rapids' Ward 4, precinct 1.
When voters in that precinct turned out last November to cast their ballots at Mississippi Elementary School, they ended up effectively cancelling each other out -- 185 voted for Democrat Mark Dayton, 185 voted for Republican Tom Emmer.
Retiree Arnold Alderman voted for Dayton. He said Wednesday that people should hardly be surprised Dayton's budget solution relies heavily on higher taxes for the wealthiest Minnesotans.
"Basically, what he is saying is what his campaign was," he said.
And Alderman likes the idea. And he accused "no-new-tax" Republicans of supporting tax policies that shift the burden to local governments.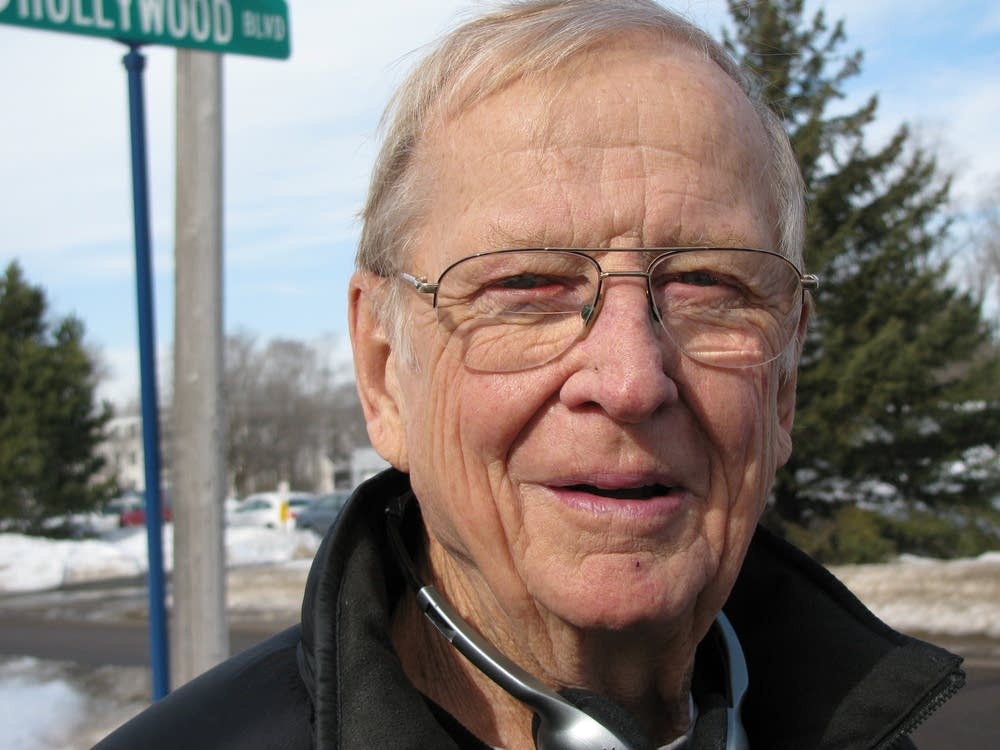 "They're not being honest when they're saying they're not raising taxes. It's just a shuffle about who's going to pay," said Alderman. "One way or another, we're going to pay for those things that we need."
Alderman said he's seen it firsthand in his property tax bills, and he thinks incomes taxes are more fair than property taxes.
Wayne Brademan also voted at the school last November, but he declined to say who he voted for.
Like his neighbor, Brademan said he supports Dayton's plan, and he buys Dayton's argument that increasing income taxes on high-income earners comes down to a matter of fairness.
"We all have to pay our share, and I believe they should have to pay a little more," said Brademan.
"If they're going to raise taxes, maybe they should raise them on everyone."

John Slaughter, Coon Rapids
On the other end of the precinct, outside a pharmacy, Dayton supporter John Slaughter said he doesn't like Dayton's plan. It's not that he's opposed to more taxes, Slaughter said the so-called "wealthy" should not be singled out.
"If they're going to raise taxes, maybe they should raise them on everyone," he said.
Carolyn Whitson didn't know her precinct was so precisely divided between Emmer and Dayton voters. She said she voted for Emmer, and doesn't like Dayton's income tax increase.
Whitson said she thinks the state needs to cut spending, and that savings can be found by reducing funding for entitlement programs. She agrees with Republican leaders who insist higher income taxes will hurt Minnesota's economy.
"I think it's going to cut back on spending, and people will just have to watch their pennies more closely," she said.
Whitson said her personal income would not be enough to push her into the proposed new tax rates.
Todd Wilson said neither was his. And even though Wilson said he voted for Emmer, he said he thinks Dayton's plan is "fair."
"I don't have a problem with it because I guess I don't make that kind of money," said Wilson. "I feel like I pay my fair share, so I guess I don't have a problem with that."
Despite their opposing positions on the Dayton tax proposal, most of the voters we spoke with seemed to agree that the plan wasn't likely going to go very far, given that Republicans control the Legislature.
Tax increase supporter Arnold Alderman predicted a big fight at the Capitol, given the polarized positions of the two parties.
"It's going to be a problem. I would imagine we'll probably see a shutdown over the impasse," he said.
The Legislature has until May 23 to balance the budget. If it doesn't get the job done by July 1, a shutdown would be necessary.