Minn. takes step to release committed sex offenders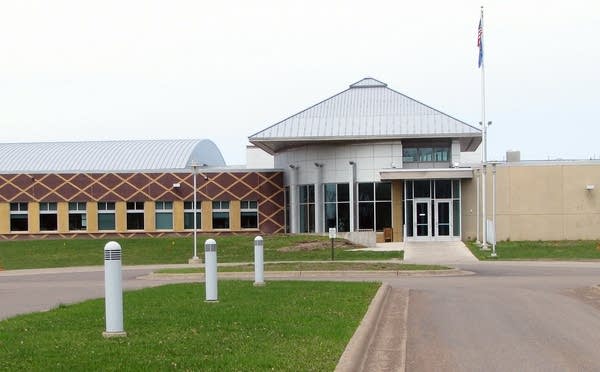 Minnesota state officials have signed a contract with a nonprofit agency to house and treat the state's most dangerous sex offenders if they're released from civil commitment. The contract represents a big shift for the state.
For decades, Minnesota has indefinitely detained people committed for the most heinous sex crimes. Until now, no one has been permanently released from that civil commitment, partly because there hasn't been a secure program to take them.
People who are civilly committed -- nearly all of them men -- have been convicted for the most violent sex crimes. They served their prison sentence, and then they went before a panel that decided they were too dangerous to release.
In Minnesota, that means they go to a facility in Moose Lake. It's a treatment center that looks like a prison. People who graduate through treatment end up at a less restrictive facility in St. Peter. Until now, no one has ever been permanently released from that program.
Grow the Future of Public Media
MPR News is Member supported public media. Show your support today, donate, and ensure access to local news and in-depth conversations for everyone.
The contract signed Monday is between the Minnesota Department of Human Services, which runs the Minnesota Sex Offender Program, and a Minneapolis-based nonprofit named Community Re-entry Services. Its parent organization, 180 Degrees, already runs a number of community-based sex offender treatment programs.

Document: Contract to house state sex offenders
It's possible a review panel of the Minnesota Supreme Court will soon agree to the first permanent provisional release for a man in civil commitment.
That man is John Rydberg, 68. More than 30 years ago, Rydberg was convicted of committing two sexual assaults at gunpoint in Wisconsin.
He escaped twice from a treatment program in Wisconsin. The second time he traveled to Minnesota, where he sexually assaulted a Blue Earth County woman while her three children were in the room.
Rydberg was civilly committed to the Minnesota Sex Offender Program. He spent decades in treatment and has completed the sex offender program. His lawyer, Brian Southwell, says a special review board has already approved Rydberg's provisional release.
"My guess is that they'll approve this placement. Why wouldn't they?" he said. "They've already agreed to the hard part -- that's the greater degree of liberty granted by a provisional discharge. Now all they have to do is approve the actual address or location. So that'd be easy."
Rydberg would likely be placed in a facility run by Community Re-entry Services. Richard Gardell, CEO of 180 Degrees, says his program is likely the first of a number of nonprofits the state will contract with.
"Our proposal all along is to work collaboratively with other service providers, and we're prepared to do that, certainly," said Gardell. "The anticipation is it's a very small number, perhaps one person, that we'd be serving in the next year."
Gardell will not say which facility will house these men -- only that it will not be in Minneapolis. State statute doesn't require community notification when a sex offender is placed in a halfway house.
People released from civil committment will be supervised 24 hours a day, seven days a week. They'll be in outpatient treatment, wear GPS devices, take random drug and lie detector tests, and check in daily with a state human services case worker.
Dennis Benson, who runs the Minnesota Sex Offender Program, says a team of experts and officials will decide when an offender can move from a halfway house to a more independent living situation.
"It will be a process that'll move very slowly. We want to see how they do under a reduced level of structure in a community setting," said Benson. "At such a time that they're ready to move to a different address, we would require housing and employment, or some means to support themselves."
Benson says he's been preparing for this step for three years.
"We have been moving forward again in small incremental steps, and designing that reintegration protocol," said Benson. "We have worked hard at dotting all the Is and crossing the Ts. We believe it's in keeping with sound public safety practice."
Many studies show halfway houses are an effective and much cheaper program for sex offenders -- Richard Gardell of 180 Degrees says it'll cost the state about $120 per day per person at Community Renewal Services, compared to more than $300 per day to house an offender at the Moose Lake or St. Peter treatment facilities.
Gallery
1 of 1