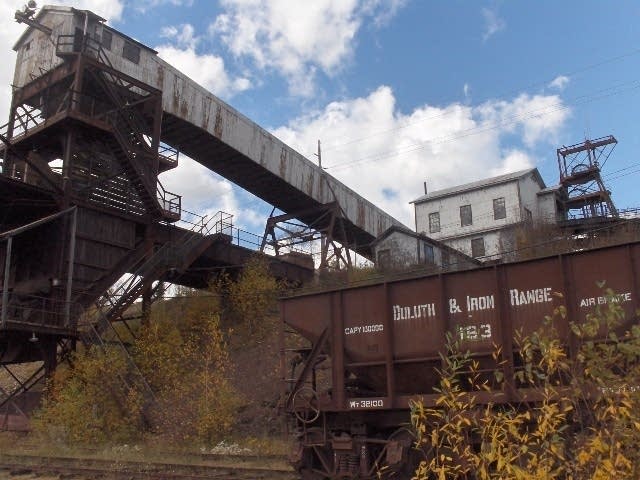 A fire burning deep inside the Soudan Underground Mine State Park in northern Minnesota on Friday threatened a $50-million physics laboratory operated by the University of Minnesota, and a site that allows visitors to travel more than 2,300 feet into the earth.
Carson Berglund, a spokesman for the Minnesota Interagency Fire Center, said timbers along the main mine shaft began burning Thursday night and continued Friday. He said they were part of the emergency braking system on the elevators and were not holding up the walls of the mine.
The cause of the fire wasn't known, but the mine was empty when it started, and no one has been hurt. The fire did not present a risk to the environment or other communities, he said. However, damage inside the mine was expected to be extensive.
Berglund said no one was in the mine fighting the fire on Friday afternoon, but state officials were calling around the country looking for crews with the expertise and equipment to do so. Berglund said there was too much wood in the mine to count on the fire just burning itself out.
"Those are mine timbers and they are usually very dense," he said. "It is going to burn for a while."
Cameras indicated burning embers between the 23rd and 25th levels.
The University of Minnesota's physics lab is on the 27th level, near the very bottom, and the same level used for public tours in warm-weather months. Fire was detected two to three levels above that.
Berglund says the power has been turned off, which means the water that naturally drains into the bottom of the mine isn't being pumped out.
If it gets high enough, it could flood the lab. He says that could happen in one to two days.
University of Minnesota spokesman Dan Wolter said the equipment in the lab was elevated several feet off the floor and wouldn't necessarily be destroyed if the water levels rise.
The laboratory is currently running elaborate experiments into poorly understood subatomic particles called neutrinos and into "dark matter," which may explain how galaxies are formed. Cosmic rays on the earth's surface mask the particles the scientists are studying, but those rays are blocked deep underground.
Nearly 100,000 tons were excavated to build the lab, which sits in two caverns, each more than 230 feet long, according to the university's website.
"This is a pretty major physics project," Wolter said.
According to the university, U.S. Steel donated the Soudan iron mine site to the state in 1962 and it has been administrated by the state Department of Natural Resources ever since. It hosts about 40,000 visitors a year. The university leases space from the state.
(The Associated Press contributed to this report.)