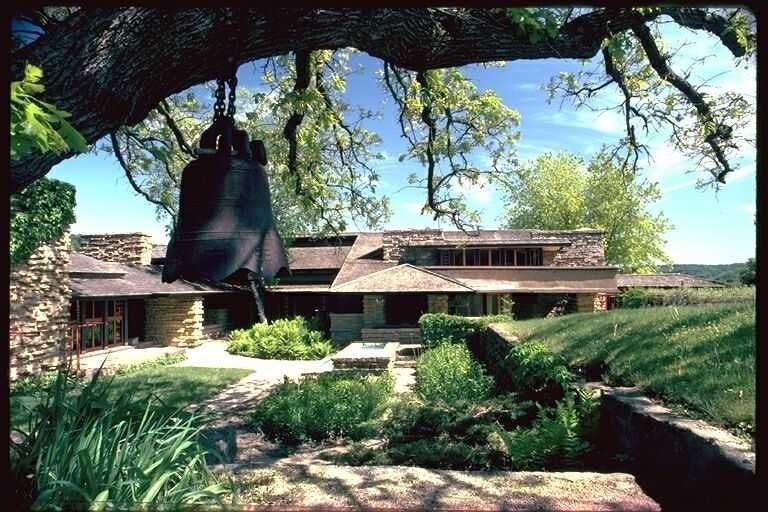 The [[link:http://www.wisconsinhistory.org type:ext text:Wisconsin Historical Society]] has purchased 25 rare photographic proofs of Frank Lloyd Wright's Taliesin estate, providing a fresh glimpse into the famed architect's home built about 100 years ago.
Some photos show the Spring Green home just after it was built in 1912. Others show the estate after a fire destroyed most of the living quarters two years later. A number of photographs have never been published and were unknown to experts in the field.
"We're thrilled to have acquired such a fine and rare collection," Society director Ellsworth Brown said. The price was not disclosed.
The proofs will be held in the Society's archives, where they'll join thousands of Wright-related photographs, drawings and documents.
Some of the proofs were used to produce photographs that were eventually published, but only after being cropped, said Neil Levine, a Harvard professor of architectural history and a member of the Frank Lloyd Wright Building Conservancy. The proofs give a fuller perspective than most photos released thus far, he said.
"They are unique," Levine said.
The historical society said Wednesday it learned of the photos when an antiques dealer in Portage offered them for sale individually on eBay. Some 28 donors scrambled to raise money so the photos could be kept together in a set, the society said.
Historical Society spokesman Bob Granflaten said the group was not releasing the purchase price because the transaction was between private donors and a private seller.
The Society said it will scan all the images and post them online for scholars and fans to appreciate.
http://www.wisconsinhistory.org
(Copyright 2011 by The Associated Press. All Rights Reserved.)