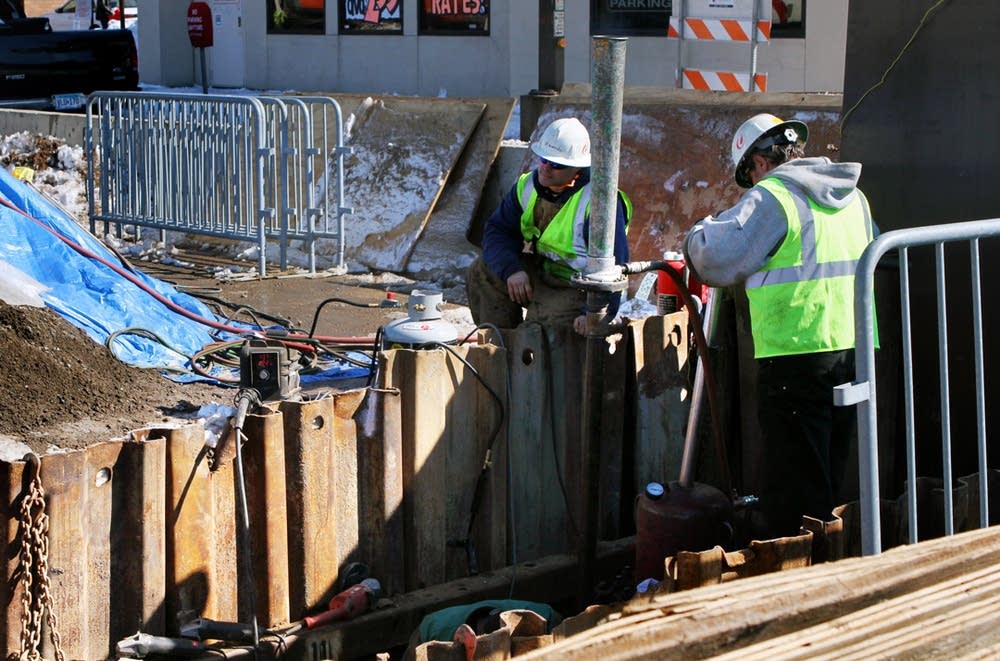 Xcel Energy says a natural gas leak at University and Snelling avenues in St. Paul has been stopped.
The leak began at just before 11 a.m. at the busy St. Paul intersection when construction crews ruptured a 12-inch gas main.
St. Paul fire officials have blocked the Snelling and University area to traffic. They reported no injuries.
Xcel spokesman Steve Roalstad said the leak was stopped at 12:45 p.m.
Natural gas to about 1,200 customers was shut off. Roalstad said that means they'll be going to those customers to restore service, including relighting pilot lights. Roalstad said extra crews have been brought in.
He said the leaking gas never reached explosive levels. Even so, people in as many as 12 buildings were evacuated. Metro Transit buses were brought in to give them temporary shelter.