Major League Baseball becomes more alert about concussions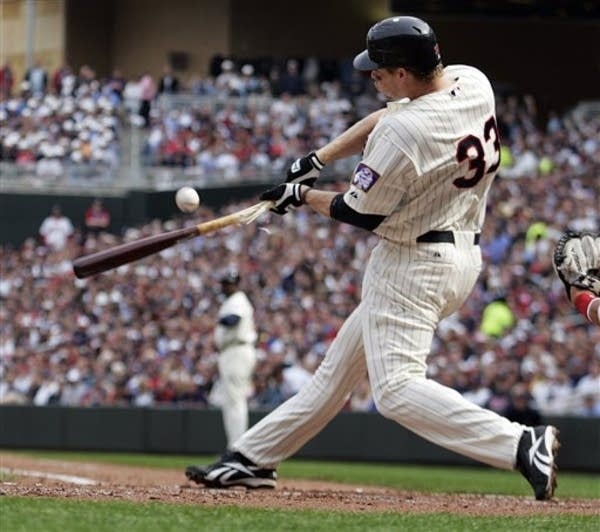 For so many years, the word "concussion" was rarely, if ever, uttered around a big league clubhouse.
If a ballplayer was knocked out by a pitch to the head, feeling a little woozy the day after a collision at home plate or struggling with a headache after slamming into the outfield wall, he just "got dinged."
It's always been that way. When Dizzy Dean got knocked out by a throw to the noggin during the 1934 World Series, headlines across the country teased - supposedly, anyway - "X-rays of Dean's Head Show Nothing."
"You got your bell rung? Take a couple of Tylenol and get back out there," Mets outfielder Jason Bay said of the mentality. "We know a lot more now."
Thanks to continued research by neurologists and the increased scrutiny of the long-term effects that concussions can have on brain function, the injury has received greater attention among baseball players, coaches and executives, even though the sport does not feature the kind of head-on contact often associated with brain injuries.
Consequently, former AL MVP Justin Morneau and other players are getting more time to recover from an injury that was once dismissed with a shrug and an aspirin. And a more structured protocol could be on the way.
The Associated Press reported in October that baseball is considering adding as early as this season a seven-day disabled list for players with concussions. MLB spokesman Pat Courtney said Tuesday that the matter is part of ongoing collective bargaining discussions with the players' union, and there appears to be plenty of support for such an initiative.
"We've learned a lot from the NHL and the NFL ... and I think the awareness of it has definitely helped my case."
Even though Josh Hamilton doesn't have to worry about a defenseman drilling him into the boards as he goes after a fly ball at the warning track and Tim Lincecum never gets blind-sided by a 290-pound defensive end just as he releases a slider, baseball has had no shortage of concussions in recent seasons.
And they've kept some pretty big names away from the game for an awful long time.
Bay missed the final two months of last season after sustaining a concussion when he hit the wall at Dodger Stadium on July 23. Morneau missed almost three months last year for Minnesota and still is working his way back this spring, while Blue Jays second baseman Aaron Hill missed four months in 2008 after colliding with shortstop David Eckstein on a shallow fly ball.
"It's not something that happens a lot in baseball. But the communication between the sports is good," Morneau said. "We've learned a lot from the NHL and the NFL, from all the studies they've done, all the doctors, everything they've done there and baseball's starting to see it. ... It's happened in baseball and I think the awareness of it has definitely helped my case."
Morneau was injured on what at first glance appeared to be a fairly harmless run-in with Blue Jays infielder John McDonald on July 7. Morneau was trying to break up a double play when he took McDonald's knee to the helmet.
Initial reports were a mild concussion and Morneau only expected to miss a day or two. Then the All-Star break came and went. Same for September and the postseason. But Morneau, who was on a torrid hitting pace before he went down in Toronto, said he never felt the pressure to return too soon and the Twins have said all along that they weren't going to rush him back.
Morneau missed the final 78 games of last season and the first 12 games of spring training, returning to the field on March 11.
"I've had (GM) Billy Smith on my side the whole way, saying No. 1, we want him better as a person, and No. 2, as a baseball player when he's ready," Morneau said at the start of spring training. "He hasn't pushed the dates, he hasn't pushed any time frame on me, and I think that's been a huge help."
Smith has been in the Twins organization for 25 years and has seen a drastic change in the way teams deal with concussions.
"There just wasn't enough knowledge about concussions, especially with baseball players," Smith said. "There's been so much research and so much education.
"We're all going to benefit from it because they're going to save somebody's career, maybe Justin Morneau's. There are players that are now going to have normal lives thanks to all this education and better treatment, and that's a wonderful thing."
The issue already has cropped up this spring as well. Red Sox starter Josh Beckett was hit in the temple while shagging balls in the outfield during batting practice earlier this month and missed a start with concussion symptoms.
"I was fortunate enough to have a GM and ownership that didn't push me and kind of forced me to take a break because they know how serious it is," said Hill, who bounced back with 36 homers in 2009. "With the competitive nature of athletes these days you want to get out there on the field. I could have very easily gone out and probably pushed it and who knows what would've happened."
Individual athletes respond differently to the injury, partly due to the circumstances and severity of the injury and partly due to the athletes themselves, doctors say. Beckett, for instance, was back on the mound in no time after his, and Packers quarterback Aaron Rodgers missed only one game after sustaining two concussions last season.
But hockey star Sidney Crosby hasn't played since Jan. 5, Milwaukee Bucks point guard Carlos Delfino was out 2½ months, and catcher Mike Matheny and third baseman Corey Koskie were both forced to retire in recent years because of the injury.
"The injury is so variable from person to person, not just from sport to sport," said Mark Lovell, the founding director of the University of Pittsburgh Medical Center Sports Medicine Concussion Program. "There's still a lot of stuff we don't know about concussions, and I'd say 80 to 90 percent of what we do know, we've learned in the last 10 years or so. That's how quickly this is evolving. Everybody is different in terms of their tolerance."
Bay signed a four-year, $66 million contract before last season and Morneau is in the middle of a six-year, $80 million deal, adding a whole different kind of pressure to the situation.
But after seeing the research that has come to light regarding concussions, Smith maintains that the decision to shut Morneau down was an easy one.
"We desperately want him to be hitting in the middle of our lineup," Smith said. "But at the same time, we're going to try and be smart. We're going to try and take it easy with this and do the right thing for him and his family and his career."
Morneau, a native of the Vancouver area, grew up a big hockey fan and played the rough and tumble sport as a boy. He never thought he'd be at risk for a concussion on the diamond, but he's had three in his career so far.
He said he took so much time away in part to make sure he was fully healed, because doctors have told him that having two concussions relatively close together, as Crosby did this year with the Penguins, is one of the primary concerns.
"Obviously the chance of impact and the chance of collision and all the rest of it is far less than it is in hockey," Morneau said. "But there's still that chance of something crazy happening, and that's kind of what we were trying to avoid."
---
AP Sports Writer Howard Fendrich in Washington, and freelance writers Bruce Lowitt in Dunedin, Fla., and David Dorsey in Fort Myers, Fla., contributed to this story.
(Copyright 2011 by The Associated Press. All Rights Reserved.)
Gallery
1 of 1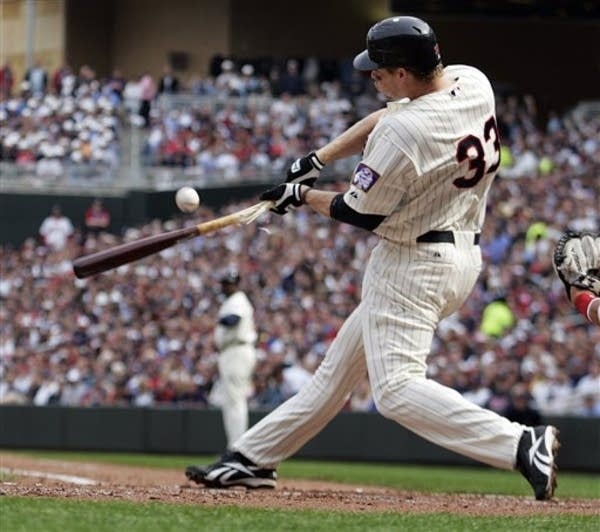 Your support matters.
You make MPR News possible. Individual donations are behind the clarity in coverage from our reporters across the state, stories that connect us, and conversations that provide perspectives. Help ensure MPR remains a resource that brings Minnesotans together.