Feds approve funding for Central Corridor rail line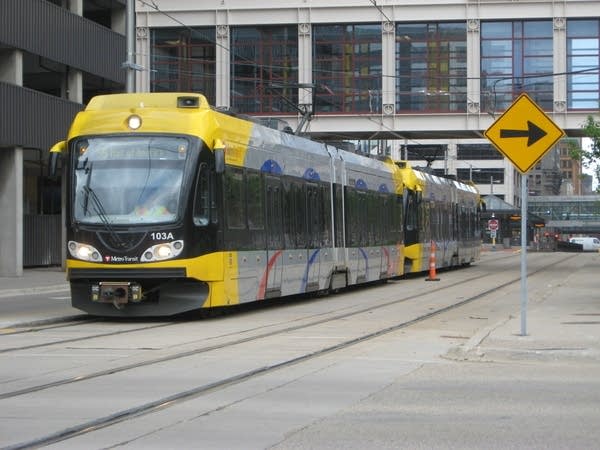 The Federal Transit Administration told Twin Cities transportation officials Wednesday that the FTA has approved federal funding for the Central Corridor light rail project.
Metropolitan Council officials say the announcement guarantees $477 million in federal funds, which will cover about half the cost of the $954 million light rail line.
The 11-mile rail line will connect downtown Minneapolis with downtown St. Paul, and will primarily run along University Avenue between the two cities.
Metropolitan Council chairwoman Susan Haigh says the approval guarantees the federal matching funds.
"We are finally approved for the federal share of this wonderful project that is really going to help link St. Paul and Minneapolis, link the communities between the two cities, as well as the University of Minnesota," said Haigh.
Construction along the route has been underway for several months, even though the federal approval of matching funds was delayed while officials studied various issues raised by critics of the project.
Money to start the construction was advanced by local partners, including Ramsey and Hennepin Counties and the Counties Transit Improvement Board.
Officials have scheduled a signing ceremony on the federal funding agreement next Tuesday. The rail line is expected to be ready to carry passengers by 2014.
Gallery
1 of 1