U of M law school prepares for loss of all state funding
The law school at the University of Minnesota could soon become one of a handful of public law schools across the country that receives no state funding.
As lawmakers consider deep cuts for higher education this session, university law school officials are preparing to become financially self sufficient. That means their entire budget would come from private donations and tuition revenue.
The move comes as the law school kicks off a major fundraising campaign, called the Generations campaign. Its main goal is to boost scholarships for needy students.
The school hopes to raise $30 million for student financial aid, almost half of the five-year campaign's $70 million goal. Most of the money is expected to come from alumni of the law school.
But the fundraising campaign is also keeping another financial need in mind — the hole in the budget left by decreasing state funding.
The amount of state funds the university gives to the law school has dropped significantly since 1980, the year that Twin Cities attorney Bruce Mooty graduated. Mooty is co-chair of the fundraising campaign.
Before you keep reading ...
MPR News is made by Members. Gifts from individuals fuel the programs that you and your neighbors rely on. Donate today to power news, analysis, and community conversations for all.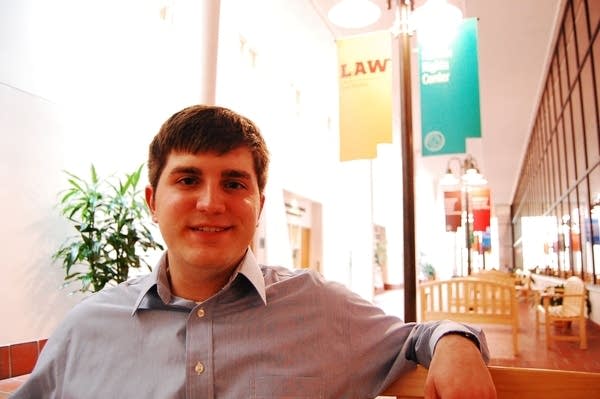 "When I went to law school the state support of the school was roughly 80 percent," he said. "It probably will be zero in the not too distant future."
Lawmakers are expected to make big cuts in funding for the University of Minnesota this session.
About 12 percent of the law school's funding, just over $5 million of its $42 million budget, comes from the state.
It's allocated to the law school through University of Minnesota administration. Law school officials expect those funds will dry up soon.
"It's clear that we'll lose a significant component, probably the majority of our remaining state funding in this coming year," said law school dean David Wippman. "I think we will lose much, if not all of it, soon thereafter."
The law school's plan is to become financially self sufficient within a few years. That means all the money in its budget will come from tuition revenue and private donations.
Even without public money in its budget, Wippman says they'll remain a public law school and will still be a part of the University of Minnesota system.
The move toward self sufficiency is rare among American law schools, but it's not unheard of. It's a model the University of Virginia law school adopted almost a decade ago. And it's something the law school at Arizona State University is working toward now.
ASU's law school gets 34 percent of its budget from the state. Over five years, the college will slowly decrease that amount until it reaches zero.
To make up for the loss in state funds, the ASU law school will hike its $21,000 a year tuition and fees bill, and increase the size of incoming classes.
"The college of law seemed a very likely place where we could raise tuition, grow the size of the class, and still increase quality and remove state support all at the same time," said Elizabeth Capaldi, ASU's provost and executive vice president.
University of Minnesota law school officials don't expect to increase class sizes as they switch to financial self sufficiency. But they'll need to increase tuition revenue and private fundraising to make up for the loss of state money.
There's no plan to raise tuition just yet, but second-year law student Ben Tozer and his classmates fear an increase in their $30,000 a year tuition and fees bill.
"It's definitely something they wonder about and worry about," he said. "There's a lot of concern about how it's going to affect tuition."
Tozer says at the same time, students realize something needs to change with the law school's funding situation. And waiting for state support to dry up isn't an option.
"There's a sense that this might really be the way the school should go, and long term it could possibly keep tuition prices lower than if we just tried to depend on public support for that."
Law school officials say if they raise tuition as a way to make up for the loss of state funds, they'll also have more money to put into scholarships for needy students.
University of Minnesota officials say they're currently looking at whether the self-sufficiency model is something that could also work for other professional schools at the U.
Gallery
1 of 1