In St. Paul, Duncan calls for faster work on 'No Child' fix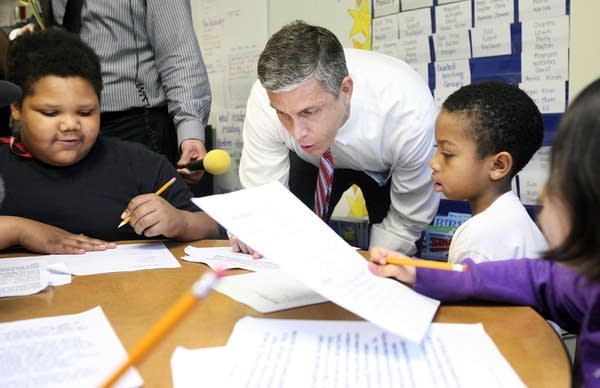 U.S. Education Secretary Arne Duncan used a trip to Minnesota Tuesday to ramp up his criticism of Congress for not overhauling the nation's main education law.
The No Child Left Behind law has been widely criticized for branding schools as failures even as they make progress.
Duncan told educators at Dayton's Bluff Achievement Plus elementary school in St. Paul that the current law is too punitive. He renewed President Barack Obama's call to have a new education law in place by the start of the school year this fall.
"We simply can't continue to have the law on the books as an impediment to progress, this impediment to rewarding excellence," Duncan said. "We're pushing Congress to act with greater urgency than you normally see."
Duncan's comments came in Republican Rep. John Kline's home state. Kline chairs the House education committee and said Tuesday he won't rush to meet what he calls an 'arbitrary deadline.'
"The future success of America's students is far too important to risk on a flawed process," added Kline, in a statement.
Duncan toured the school at the invitation of Sen. Al Franken, D-Minn.
Gallery
5 of 5
1 of 5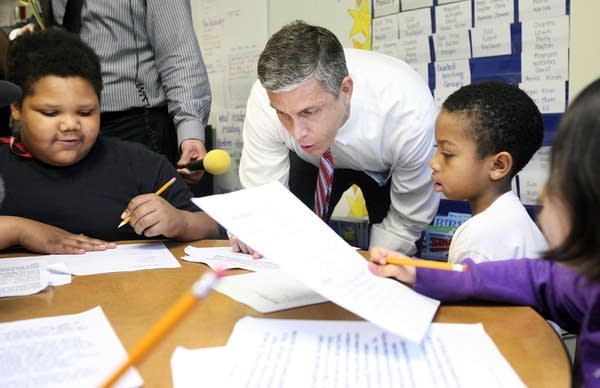 2 of 5