Minnesota's top leaders wrapped up a second day of budget talks Saturday by saying they plan to keep talking Sunday.
The negotiations lasted nearly eight hours before Democratic Gov. Mark Dayton and Republican legislative leaders emerged from a closed conference room, providing little information about where things stand other than to characterize their discussions as "productive."
An agreement to keep the content of the negotiations private is key to reaching a budget deal, Dayton said.
It's unclear if the two sides are any closer to reaching a budget deal, but Dayton said they do have an eye on the July 1 shutdown date.
"The purpose of meeting Saturday and meeting Sunday is because we're all committed, and all see the possibility of working things out to avoid a shutdown," said Dayton. "We're all in favor of keeping that effort going to try to realize that goal. If we thought there were no way to avoid a shutdown, then I don't think any of us would be spending tomorrow afternoon here."
Republican House Speaker Kurt Zellers said he also remained upbeat about avoiding a shutdown.
"I've remained optimistic that we don't need a government shutdown from the very beginning, that we can get done with this," said Zellers. "We continue to be positive, we continue to be optimistic, we continue to work hard at this."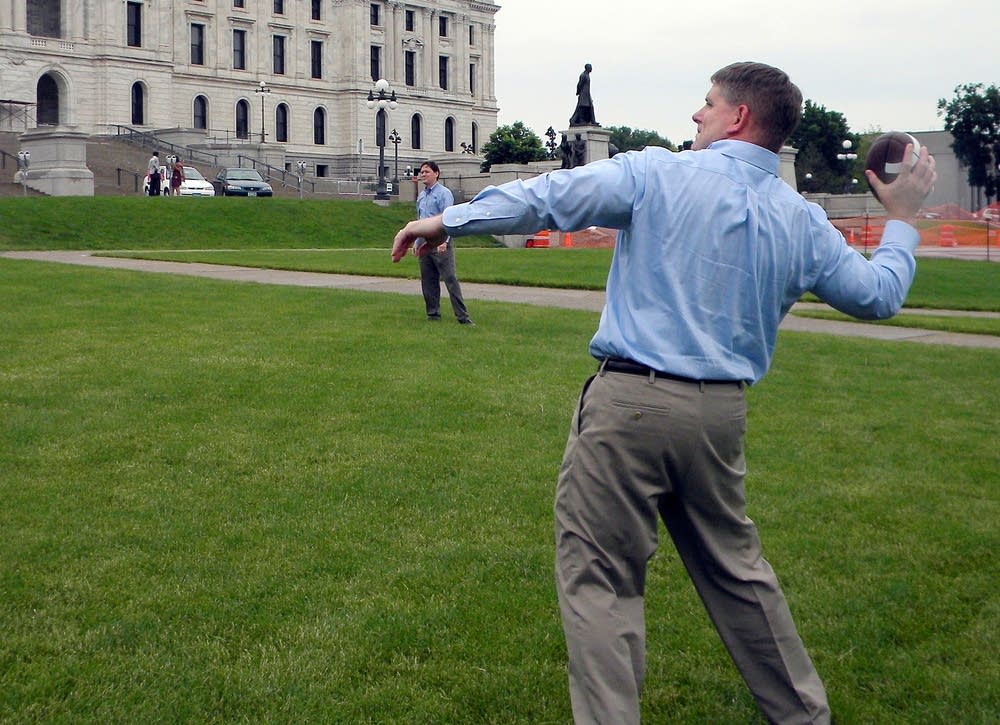 The group has scheduled another session for Sunday at 2 p.m.
Negotiations touched on higher education, the environment, health and welfare programs and taxes, with experts in those areas cycling in and out of meeting rooms.
The Democratic governor and GOP-led Legislature have spent months deadlocked over the level of spending in the next two-year state budget and how to pay for it. Republicans insist on a firm limit of $34 billion, the amount the state would collect without adding new revenue, while Dayton wants to raise almost $2 billion from new income taxes on the highest earners.
Minnesota's current state budget runs through Thursday. Without a new budget in place starting Friday, most of state government will shut down, barricading state parks, jeopardizing services for the vulnerable, suspending road work and sending home tens of thousands of state employees.
The intensity of negotiations has picked up as the shutdown becomes increasingly likely, while the tone of the comments has taken on a more positive spin since Friday. But the main players haven't said whether they're any closer to a deal.
(MPR's Tom Scheck contributed to this report)