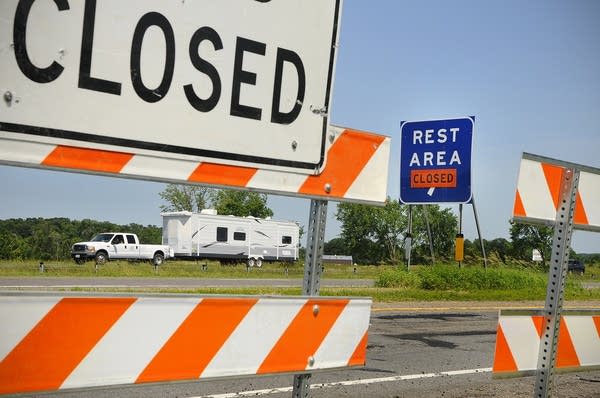 Signs of a government shutdown are appearing, including people being asked to leave state parks, the state Capitol building being locked and highway rest stops barricaded.
DFL Gov.Mark Dayton and Republican legislative leaders have still not reached a budget agreement, and a state government shutdown is now just hours away.
The two sides have been meeting on and off throughout the day to resolve differences over taxes and spending. Although there's still no deal, DFL Senate Minority Leader Tom Bakk remains optimistic.
"Well, we've been here pretty continuously for the last week, since Friday morning," Bakk said. "We've had a lot of good discussions with the Republicans, and I do think the opportunity for a global agreement tonight that would prevent a shutdown is within reach."
Republican House Speaker Kurt Zellers said a shutdown is unnecessary and would be bad for Minnesota. Zellers urges the governor to call a special session to allow work to begin on some budget bills while negotiations continue.