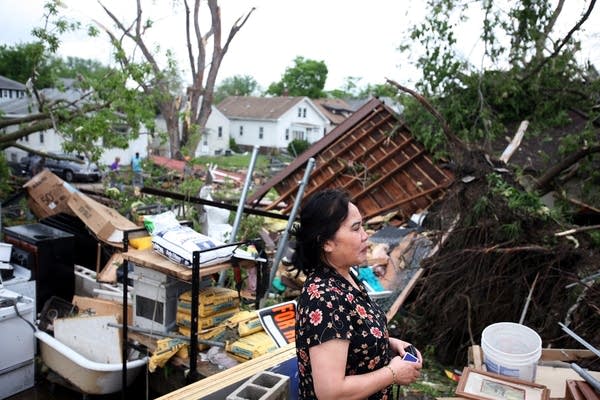 FEMA has again denied Minnesota's appeal for individual assistance for homeowners, renters and businesses affected by the deadly May 22 tornado that hit Hennepin and Anoka Counties.
In its denial, Federal Emergency Management Agency re-affirmed the original finding that damage to dwellings and the effects on people from the tornado did not exceed the combined capabilities of the state, affected local governments and voluntary agencies.
Minneapolis Mayor Rybak says he's moving ahead with requests for other sources of aid.
"We wish we got the FEMA money - we didn't. But there are lots of other ways that we can help people and we just want people to know that we are definitely not giving up the fight," Rybak said. We are making some progress on a lot of other lines and we'll keep fighting."
Among the other sources of assistance the mayor is pursuing are small business loans and assistance from local nonprofit groups.