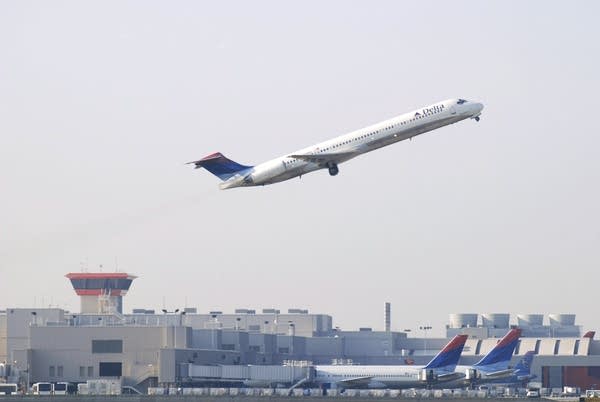 Delta Air Lines Inc. is looking to drop money-losing flights in 24 small cities, putting some of them at risk of losing air service altogether.
Delta says it has been losing $14 million a year on the flights, which are concentrated in the nation's midsection in cities like Thief River Falls, Minn., and Waterloo, Iowa. Some flights are only 12 percent full on average. Many are on Saab turboprop planes, which Delta is retiring.
Federal subsidies help pay for flying in 16 of the cities. Other airlines can bid for those subsidies if Delta pulls out.
Bemidji Regional Airport Airport Manager Harold Van Leeuwen says he is hoping his airport won't lose flights because regional air service is critical to outstate Minnesota.
"If you start adding a four- or five-hour drive down to the cities each way on a person and then a whole day's flying to go somewhere it really becomes economically, for the economies up here, a negative to not have air service," Van Leeuwen said. "The impact is very fast and very visual."
Delta Air Lines says it will ask for federal subsidies in the other eight cities. It said it can't afford to keep flying to those cities without a subsidy.
MINNESOTA CITIES THAT MAY LOSE DELTA SERVICE
Thief River Falls, Minn. — 12 percent occupancy
Hibbing, Minn. — 39 percent occupancy
International Falls, Minn. — 53 percent
Brainerd, Minn. — 53 percent occupancy
Bemidji, Minn. — 59 percent occupancy
Nine additional cities in North and South Dakota, and Iowa.
(Copyright 2011 by The Associated Press. All Rights Reserved.)