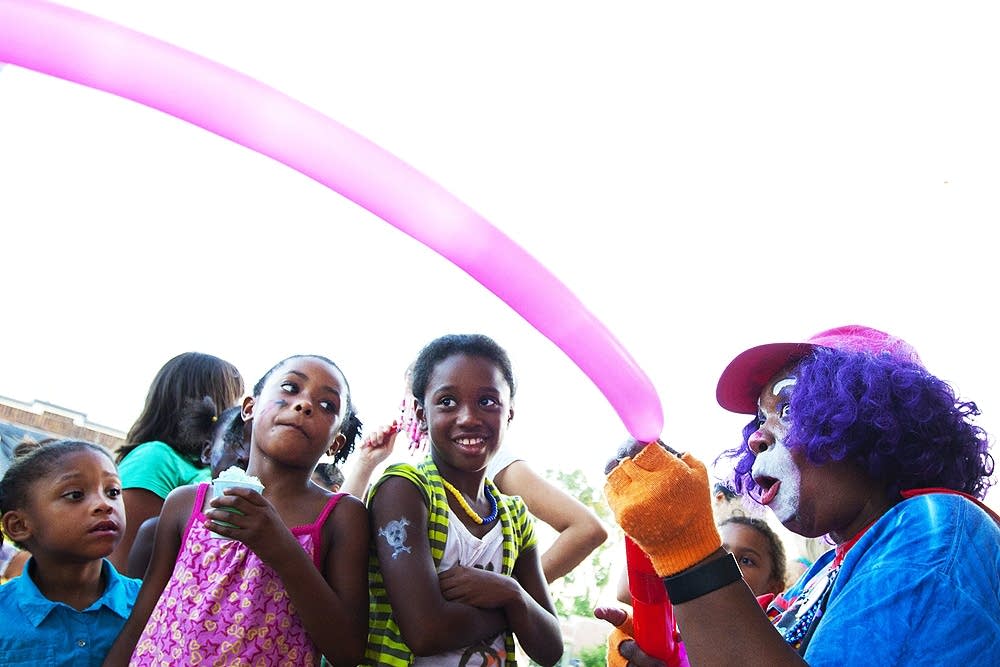 A National Night Out event in north Minneapolis Tuesday evening drew a crowd due in part to free food and entertainment donated by local churches and businesses.
Some northside residents near 37th Street and Emerson Avenue are struggling with personal finances, church volunteer Steve Fitzhugh said. Some work is available, although it can take longer to find, he said.
"Folks in some of the more depressed communities: they're only one paycheck away from the soup line, so it might take them 18 months to get back into the work force," he said.
"And that can be discouraging."
This part of the north area was hit by the tornado May 22. Tornado recovery is not over in these Minneapolis neighborhoods. On this night, volunteers handed out information about how residents can get help with legal questions, health concerns, even sidewalk repair.
National Night Out events are planned block-to-block, community-to-community to encourage neighborhood interaction and, as a side effect, reduce crime.
Last year, Minneapolis was number two among big cities for its participation in the event