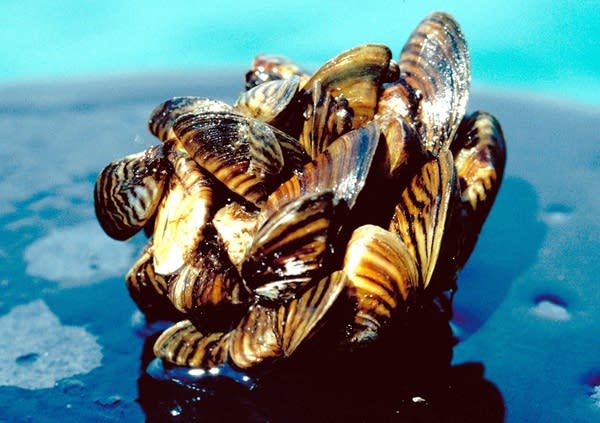 New high-pressure washers will be stationed at public access points at a few Minnesota lakes this weekend as part of a ramped-up effort to prevent the spread of zebra mussels and other invasive species.
Three decontamination units will greet boaters coming off Lake Minnetonka, Pelican Lake in Otter Tail County, and Lake Mille Lacs.
The units feature high-pressure power washers that can heat up the water to 140 degrees, "so they end up by killing off the zebra mussels and any other invasive species," explained DNR Inspector Keri Hull.
But she says most boats will just get an inspection; workers will only spray boats with zebra mussels found attached, or where all the water can't be removed.
"We'll do an inspection, go around their boat, check the spots where Zebra mussels like to hide, where plants and vegetation like to hide," Hull said. "If we do find any zebra mussels attached to the boat, that's when we'll go through the decontamination process with those power washers."
The DNR is buying more machines, for a total of 20 by next summer. They'll move the units around the state, concentrating on some of the 50 Minnesota water bodies known to be infested with zebra mussels so far.
The DNR is spending almost $2 million on invasive species control this year, including $300,000 to buy the 20 decontamination units.