State budget doubles cost to counties to commit sex offenders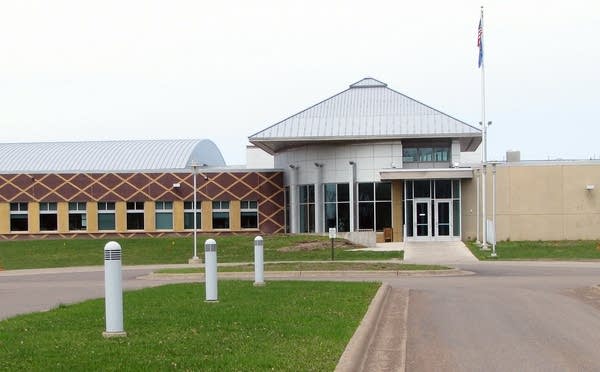 The new state budget will double costs to counties for committed sex offenders, and some say that may affect how those criminal cases are handled.
The state began civilly committing sex offenders in the late 1980s. The system detains sex offenders after they've served their prison sentences, and they undergo voluntary treatment. No one has been permanently released.
Now, Minnesota has more civilly committed sex offenders per capita than any other state, each costing $328 daily. Under the new budget, the county contribution for future cases is bumped to 25 percent, up from 10 percent.
"What we want to do is have the counties think more about what they're doing," said State Rep. Tony Cornish, R-Good Thunder, who chairs the House Judiciary and Public Safety Committee.
By counties, Cornish refers to county prosecutors, who decide which cases are considered for civil commitment, he said. Some prosecutors exercise that power often, others don't.
That lack of uniformity could mean some prosecutors are committing people they shouldn't, a recent legislative auditor's report concluded. Cornish said the report is compelling.
"In a way, it's probably taking the safe way out," Cornish said. "Rather than suffer the political consequences of guessing wrong and not committing somebody and they offend again. It's like locking someone up forever."
The state's two facilities for civilly committed sex offenders are running out of beds and space. The state is spending millions to expand those resources, but many legislators think the system is out of control.
The 3rd Judicial District in southwestern Minnesota has the highest commitment rate per capita in the state. It includes Steele County, which may be affected the greatest.
County cost increases for civil commitment were included in an early budget bill that Gov. Mark Dayton vetoed. The measure didn't resurface until state leaders emerged from closed-door meetings with a budget deal.
The only options available to Steele County involve reallocating budgeted money or increasing taxes to address the bump in costs, county administrator Riaz Aziz said.
"This was done, from what I understand, at the wee hours of the morning," Aziz said. "Not a lot of comment from the public — certainly not from county government — and this is one of those issues where we don't have a lot of flexibility."
For 20 years, the state has had just one option for sex offenders considered too dangerous for release. There should be other choices, county administrators said. Some advocate changing the civil commitment law, increasing prison sentences, or adding more halfway houses for sex offenders.
Because of money, Minnesota's hard-line stance appears to be crumbling. Deciding to pursue commitment is up to prosecutors. But David Perkins, a commissioner in Olmsted County, said "I think we're a little more aggressive in sentencing our sex offenders. We may have to back off a little bit on that."
As prosecutors commit more sex offenders, the cost will take up more of county budgets. But county attorneys said they won't prosecute or commit fewer people in order to save money.
"We don't do things up for financial basis. We do them because public safety requires it," said Hennepin County Attorney Mike Freeman, whose county commits more sex offenders than any other in the state. "There's not a single county attorney in Minnesota who makes a prosecutorial decision based on finances."
Gallery
1 of 1