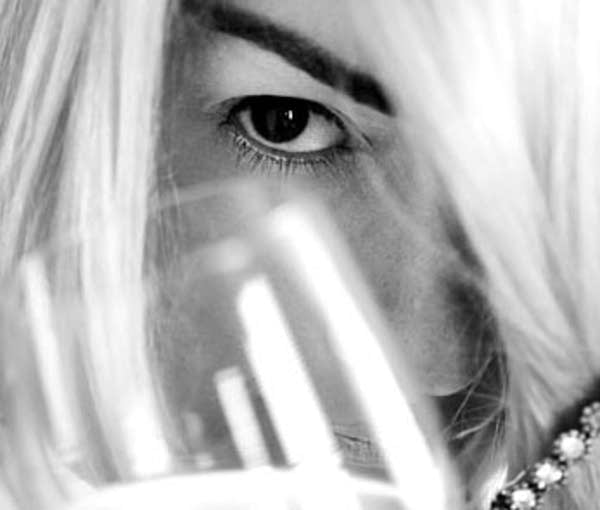 Fall is the most important season for new restaurant openings in the Twin Cities. Holiday parties, pre-holiday get-togethers, and the seasonal shift from spending time outside to spending time inside all add up to one thing: restaurant-owners gritting their teeth while insisting to their contractors that if they can't open the doors by October 15 they may as well not open them at all.
But what does this mean to the average diner? Here, in context and in order, this critic's impression of the most important restaurant openings of the fall:
Jack Riebel's Top-Secret Restaurant:
Jack Riebel is a chef who needs no introduction to local foodies. He has helmed the national-caliber kitchen at the new Dakota, and was the chef at Goodfellow's and the executive chef at La Belle Vie; he also was the second winner of Minnesota Monthly's Local Chef Challenge, our annual tournament to crown the best local chef and give that chef $10,000.
But this summer Minneapolis reeled at the news that Riebel was heading out on his own, and the details are these: I don't have too many details! I do know where it will be, 1121 Hennepin Avenue, I do know the target opening date, which is late November or early December, and I do know it will be an American restaurant with lots of bourbon, lots of beer, maybe as many as 40 tap-lines, likely with a local focus, and a big outdoor beer garden, (opening in the spring of 2012,) and a big focus on meat-like wild boar, pork, and beef.
I talked to Jack Riebel and he told me he's about to go to New York City to do some eating with the restaurants' backers and they're particularly going to be looking at Blue Smoke and Frank's Prime Meats, both of which are modern, farm-driven takes on classic American restaurant traditions, Blue Smoke descending from barbecue, and Frank's Prime Meats taking Brooklyn's European immigrant beer-garden culture as its reference. Riebel also told me he's very interested in a Washington D.C. restaurant with a local-farms focus, the Blue Duck Tavern, where they grill over wood, which Riebel hopes to do at his new place. Exciting! What would a farm-driven, local-culturally relevant, but fun new Minnesotan restaurant look like? We're about to find out.
Pat's Tap
Local restaurateur Kim Bartmann is turning into the big story of the year. She entered 2011 with a good portfolio of environmentally sensitive (LEED certified, locally sourced) restaurants; Café Barbette, Red Stag, and the Bryant Lake Bowl. But part of the big news of 2010 was that Bartmann found a chef she clicked with, namely Kevin Kathman, a Cold Spring Minnesota native who made his national name working for three years at the French Laundry (when it was named the best restaurant in America.)
This year Bartmann won the contract for the Lake Harriet concession, Bread and Pickle, and bought Gigi's, a south Minneapolis coffee-shop, which she turned the back of into a commissary for company-wide use. This is important because it allows her to take all her restaurants up a level, for instance, in the back of Gigi's you'll now find Geoff Hausmann, one of the Travail crew (recently named by Bon Appétit one of the top new restaurants in America) working on his ambitious charcuterie. (Sometime early next year Gigi's will remodel and debut as Humble Pie, which will remain a coffee shop and quick-serve, counter-service restaurant, but will also offer family style to-go from that commissary, and there will be a sit-down, table service component as well.)
Anyhoo, the next piece of the puzzle in watching this homegrown/national caliber team take over the world will be something called Pat's Tap, opening on 35th and Nicollet in South Minneapolis next week. The place will be a gastropub — that is, elevated bar food, run by chef Charlie Schwandt assisted by sous chef Ran Mruz, who are both former Café Barbette chefs. The place will have vintage skee ball machines, the mechanical kind your great-grandparents might have played, a pool table, and, Kathman tells me, a truly great grilled cheese made with local Carr Valley Mobay cheese, a Pequot Lakes duck burger, with the yummy duck liver ground right into the meat, and a 50/50 burger — that would be 50 percent bacon, and 50 percent beef, ground together.
Hausmann will be debuting his first solo charcuterie plates, one made of standard charcuterie elements like salami, and the other wackier and experimental, with dishes like a Buffalo Chicken terrine, whatever that is. I hear it's got cracklings, and buffalo-wing sauce. Pat's Tap's Bartmann tells me the restaurant will have a soft opening next week (that is, no fanfare, and you're not allowed to complain if things are not right,), and a real opening at the end of September.
Pat's Tap
3510 Nicollet Ave., Mpls., (612) 822-8216
http://patstap.com/
Rosa Mexicana
Rosa Mexicana is a soon-to-be-12 unit upscale Mexican chain based in New York City; they're taking the old Chi-Chi's space in City Center. This is probably more of an interesting civic development than a culinary one — they're pouring a lot of money into City Center, with glittery blue tiles and art glass everywhere.
If Block E turns into an upscale casino this could be a smart bet — and even if it doesn't it might be a smart bet, Fogo de Chao, the upscale Brazilian steakhouse across the hall, is one of Minnesota's top-grossing restaurants. They haven't released their local menu yet, but I'm told it will be substantially similar to the menu at other locations, so I'm expecting dishes like a $13 tableside guacamole, a Mexican barbecued tuna-loin salad, and pomegranate margaritas. They're scheduled to open September 22nd, and downtowners will want to be on the lookout for their Happy Hour specials, which seem to be the toast of every city they're already in.
Opens Sept 22nd
Rosa Mexicana 609 Hennepin Ave., Minneapolis
www.rosamexicano.com
Amsterdam Bar & Hall
This is important by the same logic that Rosa Mexicana is — it was a shame to have that prime real estate in the middle of St. Paul vacant. Amsterdam is just open, in the former Pop!!, former Fhima space in the Lawson Commons building, and is basically a bar with beer and food from the Netherlands (Belgian frites, bacon sandwiches, herring) and a rock and roll venue. The grand opening is September 23rd, but they're serving now, and simultaneously tweaking the space.
Amsterdam Bar & Hall
6 W. 6th St., (651) 222 - 3990
www.amsterdambarandhall.com/
Rye Delicatessen & Bar
What would an authentic modern Minneapolis Jewish delicatessen look like? We're about to get an answer, when veteran local restaurant consultant Tobie Nidetz (Ike's, BLVD, and many other restaurants in Minnesota and around Chicago) and business partner David Weinstein open their new delicatessen in the former Auriga space on Hennepin Avenue just north of Franklin Avenue, on the edge of Kenwood in Minneapolis.) "I don't want to try to create a New York deli in Minneapolis, or a Chicago deli, or any other deli. Minneapolis can have its own flavor."
Niditz told me he's experimenting with grass-fed local brisket to see if it can be turned into good corned beef and pastrami, and he'll also be working with local produce in season to make Rye's house-made pickles, which will be cured in the traditional way, with only salt and spices, not with vinegar. The delicatessen will have all the ultra-authentic delicatessen touches, egg-creams, kugels, matzoh ball soup, kasha-varnishkas, potato knishes, potato pancakes, and even homemade bagels and bialys.
Rye Delicatessen & Bar
1930 Hennepin Ave., Mpls.,
www.ryedeli.com
Joan's in the Park
Does St. Paul need a budget steakhouse? Two women with a lot of experience in high-end steakhouses are saying yes. Joan Schmitt and Susan Dunlop have worked at Morton's, The Capital Grill, and other local restaurants and have now joined forces to open their own little spot. I talked to Susan Dunlop, the chef, and she told me that the plan is white tablecloth, all entrees will be under $30, including the steaks, which are wet-aged and corn-fed, in the tradition of Morton's, appetizers such as crab cakes and flatbreads topped with house-made sausage and burrata, and a wine list starting at around $6 a glass.
I asked chef Dunlop the big question: Does this mean that a couple will be able to come in and get steaks and a bottle of wine and leave having paid less than a $100? "Oh absolutely," she told me. "We feel that the Twin Cities are really missing that upscale experience with accessible pricing. The idea for this came when I'd see people saving all year to go to the Capital Grill for a special occasion, I think we can provide that same experience for much less."
Opening September 14th.
Joans in the Park
631 Snelling Ave., St. Paul, (651) 690-3297
Icehouse
Be'Wiched Deli's new jazz-house and restaurant; it will be called Icehouse, and it's going in to the former Sindbad on Nicollet Avenue, Eat Street near 26th Street. "The concept is a little bit of a shift for us," co-chef and co-owner Matthew Bickford told me, "but a bit of a culmination for me. I've always wanted to do a neighborhood bar with good food, and good music, and now I am."
The good food: Small plates, sides, salads, and of course good sandwiches, available either with sit-down service at tables, or to-go from a front counter stocked for take-away service. The good music: "It will have an underground jazz slant" says Bickford, with an eye towards cultivating a group of musicians who want to play there. As part of the music there will be a Sunday Gospel brunch. "I think there's a vacuum in this market, people want to go on a Sunday, and feel like they can tie that into their praise, get dressed up, hit mass, and then come down for some good food."
With the good food and good music, what else? Good drinks: Bickford told me he is meeting this week with La Belle Vie's bar wizard Jonny Michaels to talk cocktails. Finally, for the night-owls in the audience please note they'll also have good hours. Bickford tells me they plan to serve till midnight, to complement the music. Projected opening: October.
Pig and Fiddle
A new gastropub and bar brought to you by the owners of, and similar to, St. Paul's Muddy Pig. The chef will be Stephanie Kochlin, formerly of Heartland and the Soprano's, and she'll be cooking a beer-focused European-inspired menu, things like Belgian carbonnade (a beer-based beef stew,) Welsh rarebit, pasties, and pierogies. Target opening: Mid-October