Some GOP lawmakers don't follow Garofalo's lead opposing school levies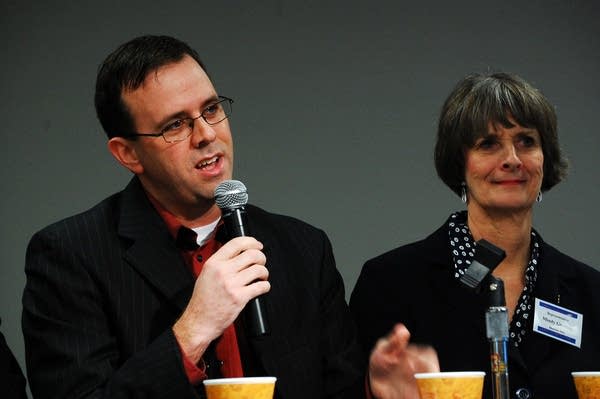 A key Republican state lawmaker's campaign against school district tax increases could be a tough sell among some of his own GOP colleagues.
State Rep. Pat Garofalo, R-Farmington, has been critical of districts seeking additional operating money after getting a boost in state funding this year. But many of the legislators who represent those schools aren't singing the same tune.
The long list of Minnesota school districts that will have tax-related questions on the ballot in November includes Princeton, where voters will decide whether to renew an existing levy.
State Rep. Sondra Erickson, R-Princeton, said she typically votes in favor of local school referendums. But Erickson, chairwoman of chair of the House Education Reform Committee said she won't tell anyone else what to do.
"I don't involve myself in local issues when it comes to the property taxes of my constituents," Erickson. "What I say to them is I can probably afford an increase in taxes, or continue to maintain this levy, but you have to decide because that's your money, not mine."
That approach contrasts sharply with Garofalo, chairman of the House Education Finance Committee.
Garofalo raised a ruckus last week when he said he planned to speak out against some school leaders who he felt were "fleecing the taxpayers."
Erickson said she respects Garofalo for raising important questions about education funding. But Erickson said she wouldn't do it that way.
Other Republicans also are choosing to sit on the sidelines rather than jump into their local levy debates.
State Rep. Paul Torkelson, R-St. James, is keeping an eye on the New Ulm school district, where local leaders are seeking new operating revenue through a property tax increase. But Torkelson said he hasn't taken a position on the referendum and probably won't.
"It's up to the school board whether or not to put that on the ballot, and it's up to the voters then to decide the merits of that effort," Torkelson said. "I think you really have to look at these on a case by case evaluation, because very school district and their finances are a little different."
State Rep. Kurt Daudt, R-Crown, is staying out of the North Branch referendum because he is a firm believer in local control. Although he's sympathetic with the district's financial challenges, Daudt, a former county commissioner, said he doesn't have a problem with Garofalo and others raising questions.
"I do feel that it's important for residents to understand what's going on in the school district and ask questions, and make sure that before they vote for one of these referendums that they really have done their homework and make sure that it's something that the school district needs," Daudt said.
It's not clear if any Minnesota school district officials rethought their plan to seek a tax increase after Garofalo raised objections.
But Garofalo claims his criticism has already had an effect. He said school officials who previously claimed they were facing a cut in state funding have corrected themselves and are now acknowledging the actual increase.
Garofalo said he's trying to help inform voters, but is not surprised that some of his colleagues aren't eager to follow his lead.
"The purpose of my comments are just to get the facts to taxpayers. It's not to take away any authority from taxpayers," he said. "What individual legislators decide, that's their business. I'm not telling anyone to do anything. I'm just want to make sure we have the facts for citizens to make an informed choice."
Garofalo appears to be backing away from his earlier plan to start calling out individual school districts that he thinks should not raise taxes. He said he will only speak out in the coming weeks if districts do not provide voters enough information.
Meanwhile, House Democrats continue to criticize Garofalo and the rest of the GOP majority for adding to the debt load of school districts by delaying additional payments to schools.
Gallery
1 of 1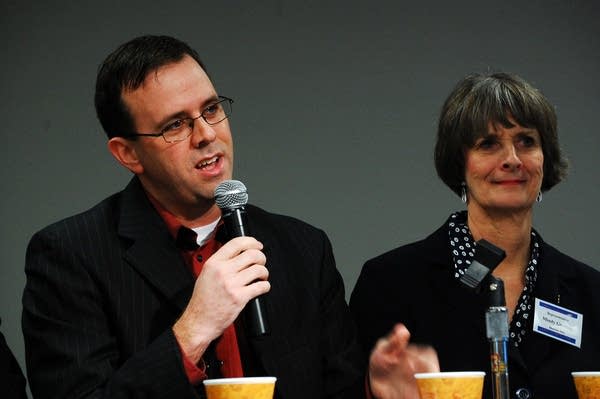 Your support matters.
You make MPR News possible. Individual donations are behind the clarity in coverage from our reporters across the state, stories that connect us, and conversations that provide perspectives. Help ensure MPR remains a resource that brings Minnesotans together.