Landowners fight state over lease of mineral rights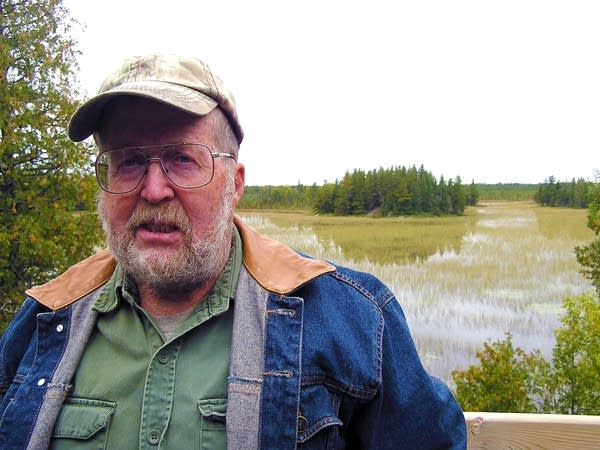 Many people likely would be surprised to learn that while they own their homes and the land the houses sit on, they may not own the minerals beneath the surface.
People in northern Minnesota are discovering the hard way, now that the state Department of Natural Resources has offered four mining companies the lease rights to the minerals beneath their homes.
Some landowners are fighting back and putting pressure on top state officials who will decide today whether to let the sales go ahead.
"This area doesn't need the giant series of open pit mines that the DNR envisions here," said Ron Brodigan, who owns the Snowshoe Country Lodge on Sand Lake west of Isaballa.
Since the late 1800s, the state has routinely sold land while holding on to the mineral rights. The state Department of Natural Resources controls about 12 million acres of mineral rights, mostly in northern Minnesota.
Leasing those rights to companies that mine valuable minerals brings in money. In recent years, mineral lease income of about $28 million a year has covered about 1 percent of state aid to primary and secondary education.
State law directs the department to maximize income from the state's mineral wealth, said Kathy Lewis, assistant director of the department's Division of Lands and Minerals.
"Basically, the direction is to encourage mineral exploration and mining in Minnesota," she said. "However, we do have strong environmental laws, so that is something we don't apologize for."
Lewis said the state has sold mineral leases on state and private land since the mid-1960s with very little complaint from surface landowners.
Until now.
Phenomenal economic growth in China and India has boosted prices for raw materials, so deposits of copper, nickel and other metals in northeastern Minnesota may suddenly be profitable to mine.
The potential for large-scale mining worries Brodigan, who also runs the Great Lakes School of Log Building. His property is just south of the Boundary Waters Canoe Area Wilderness.
From the deck of one of his resort cabins, there is a picturesque view of Sand Lake — filled at the near end with wild rice.
"We see moose in here," Brodigan said. "This spring we had several groups of Canada geese nesting here, and a pair of trumpeter swans.
Brodigan's land is on a continental divide, at the headwaters of two great water systems.
"Our water here, all of it goes into the Boundary Waters, up into Birch Lake and the Kawishiwi," he said. A couple of miles west of Brodigan's land, the waters flow into the St. Louis River, Lake Superior and on to the Atlantic Ocean.
Nearby is a state-designated Scientific and Natural Area, known as the 100-mile swamp.
Brodigan has owned his land for 35 years, but he doesn't own the mineral rights. Last spring, the DNR leased digging rights to about half of his 210 acres. DNR officials have offered Agate Lake Resources LLC, DMC (USA) LLC, Encampment Minerals, Inc., and Vermillion Gold LLC lease rights to explore for copper, nickel, and other metals on 22,000 acres in Itasca, Koochiching, Lake, and St. Louis counties. The leases could run from five to 50 years.
Brodigan worries that the drill rigs could pollute these waters. Copper-nickel mining elsewhere in the world has polluted rivers with acid. He's also afraid he'll lose his peace and quiet &mdsh; an important attraction for his resort business.
"I certainly won't be able to invite people up here for skiing and snowshoeing, just to be skiing around drill rigs," he said.
One of the companies planning to explore here is Duluth Metals. Company President Vern Baker said he tries to address the concerns of property owners who are typically concerned about noise and damage to the land. He said the company tries to use existing roads and also tries to ensure its drilling does not contaminate the environment.
"We recycle all the water we use, then when we pull out, we have a system for making sure that we rehabilitate the area that we've been in," Baker said. "Generally within a year you basically cannot tell that we've been in any of the areas."
If their explorations for mineral deposits are not encouraging, the four companies will pull out in a couple of years.
On Birch Lake and the Kawishiwi River, the next stage of mining operations has been going on for more than three years. The companies need to drill more to find out what's deep underground.
Steve Koschak, who owns the River Point Resort on Birch Lake, said he can't get used to the noise.
"When there's no one around here and the wilderness is still and the stillness is as quiet as it can be, it's a constant drone," Koschak said of the drilling. "It's there; it's in your face."
The state's executive council — which includes Gov. Mark Dayton, Lt. Gov. Yvonne Prettner Solon and Attorney General Lori Swanson — will take up the DNR's mineral lease sale Wednesday. The council, which has already postponed the sale once, could approve the sale, require changes in the lease contracts, or cancel the sale entirely.
Brodigan and some of his neighbors plan to ask for a delay so they can try to persuade the legislature to change the law to give property owners more rights.
Gallery
1 of 1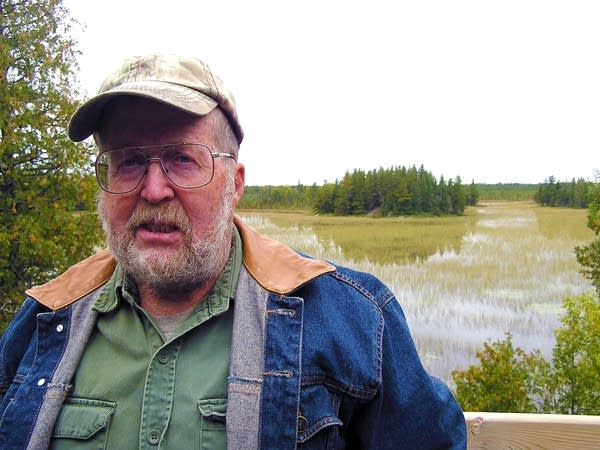 Your support matters.
You make MPR News possible. Individual donations are behind the clarity in coverage from our reporters across the state, stories that connect us, and conversations that provide perspectives. Help ensure MPR remains a resource that brings Minnesotans together.