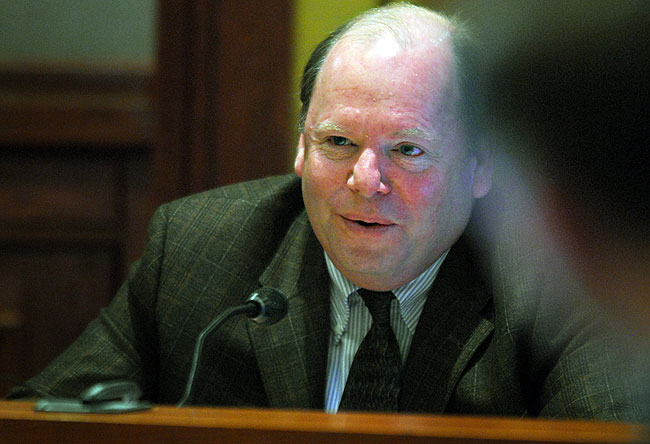 The elections official who oversaw a citizens' advisory commission on the redistricting process in 2000 said he expects the stalled 2010 process will be decided by the courts again.
Joe Mansky, Ramsey County's elections director who oversaw the commission then-Gov. Jesse Ventura created in 2000, said he doesn't see the Republican-controlled Legislature and DFL Gov. Mark Dayton agreeing on anything by the deadline.
"My expectation is that at 1 p.m. on Feb. 21 next year we'll get a court order that will have a new congressional and a new legislative plan," Manksy told MPR's Morning Edition.
Republican redistricting leaders are still hoping to come up with a plan Dayton will sign. He vetoed their first effort.
Meanwhile, a court-appointed Redistricting Special Panel is holding its fourth of eight public hearings on Monday night in Cloquet to help get input on how the boundaries should be redrawn.
Since the 1960s, the process has ended up in the courts. Mansky said it would make more sense if a citizens' group came up with a redistricting plan every 10 years for the Legislature to sign off on, rather than the Legislature taking up the task.
"Having the Legislature involved in creating a plan that affects them personally is just fundamentally a conflict of interest," Mansky said. "Constitutionally, their proper role should be approving or disapproving plans that are presented to them."
Mansky said the commission he led in 2000 accomplished two goals: developing a plan that was created in public by the public and coming up with a redistricting plan that increased the number of districts that were politically competitive.
Ultimately, the courts made the final decision ahead of the 2002 election, but Mansky said the court's redistricting plan was similar in that it chose to create five metro-area congressional districts and three outstate congressional districts.
"It would have been better if we had had a law enacted, but if you look at plans that came out of final court order ... we were pretty happy with the results," he said.
(MPR's Cathy Wurzer contributed to this report.)