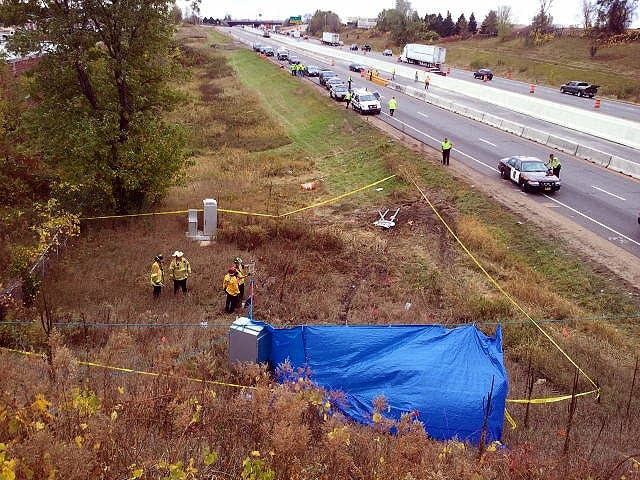 The Minnesota Department of Transportation says it will evaluate safety measures in the work zone on Interstate 35W where two construction workers were hit and killed Thursday.
The workers were hit by a 21-year-old driver who lost control of his car and drove into a ditch.
Tiffany Dagon, a work zone engineer for MnDOT's metro district, said extra safety measures may be added to construction zones in the wake of the crash.
"One is the use of barriers that we put the workers behind on high speed roads if they're very close to the road," Dagon said. "Another thing we do, again if they're right next to the road, is sometimes a lane closure right next to them to get a lane of separation between the workers and the traffic."
MnDOT officials say distractions are the biggest danger in work zones and that motorists should make sure to pay attention to the road and follow speed limits while driving through a construction area.
The cause of the incident is under investigation. The posted speed limit was reduced to 60 mph from the normal 70 mph, but the State Patrol says they don't believe excessive speed or alcohol were factors in the crash.