Lutsen asks for special permit to continue water draw from slowing river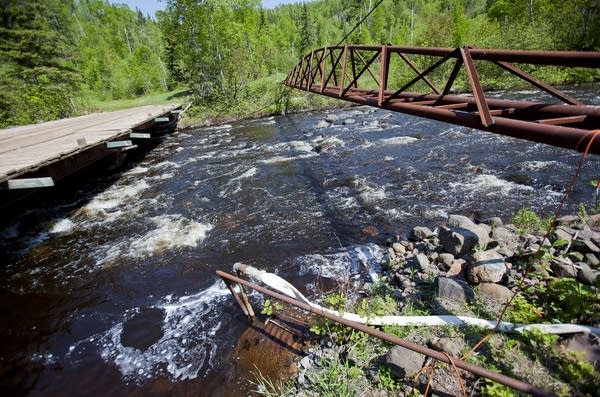 A special permit could be issued to allow Lutsen Mountains Ski Hill to pump water from a nearby trout stream for snow making, despite very low river flow.
The permit now under consideration by the Minnesota Department of Natural Resources falls under a state law — brought to attention by Lutsen co-owner Charles Skinner — that authorizes the agency to issue a permit beyond what is normally allowed if there is "just cause."
Lutsen has drawn water from the Poplar River, which runs through the ski property, to make snow since the mid-1960s. The company's water use increased over the years, and by last winter Lutsen was taking nearly eight times more water as its permit allowed.
The 2011 legislature granted Lutsen permission to take up to 150 million gallons of water from the Poplar River. However, the law prohibits the ski area from taking water if the stream reaches a minimal flow of 15 cubic-feet per second for five consecutive days. The river has been at that level for weeks. The law expires in five years.
The DNR said there is justification for a special permit because the ski hill is an anchor of the area's tourism economy, especially in the winter.
Artificial snow is essential to the ski hill's business, Skinner said.
"We typically start making snow in early November and complete about 75 percent of it by Christmas, and then we complete the last bit after the holidays," Skinner said.
The DNR has been trying to get Lutsen to pump water instead from Lake Superior. While negotiations on that idea went on, the company continued to draw more water from Poplar River, exceeding its permissible amount.
"It's kind of disturbing, but this has been going on for a long time, and it's difficult to pull plug on them right at this point in time," said Dale Homuth, manager of DNR's Conservation Assistance and Regulation section. "We need to make them understand that we're serious, they need to get to work on finding an alternative source."
Skinner said he's now willing to pursue the idea of getting water from Lake Superior.
"It would actually improve our situation quite a bit, it would be a guaranteed source of water, and we'd be able to have a higher pumping capacity than we have currently."
Skinner told the DNR he's had an engineering estimate of $3.6 million to build a system to get water from Lake Superior. And he wants some help from taxpayers. He said not only does the state have a stake in shifting the water draw to Lake Superior, but other ski hills have had state help.
"There's been a lot of public money that's gone into both Giants Ridge and Spirit Mountain for very similar systems, and we simply do not have the resources," Skinner said.
The DNR will take public comment on the proposed new permit through Nov. 4.
Gallery
1 of 1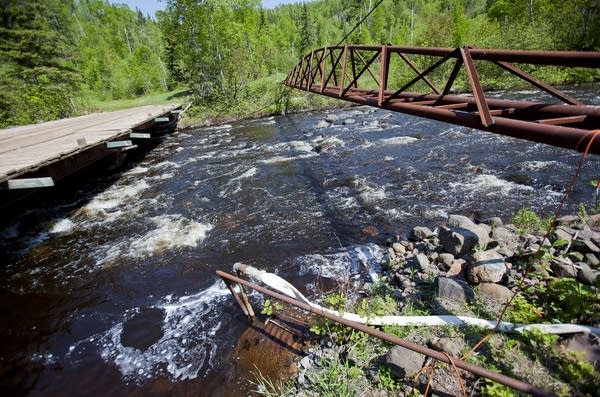 Your support matters.
You make MPR News possible. Individual donations are behind the clarity in coverage from our reporters across the state, stories that connect us, and conversations that provide perspectives. Help ensure MPR remains a resource that brings Minnesotans together.