Virginia, Minn. voters to decide fate of local hospital
Voters in the Iron Range town of Virginia will go to the polls tomorrow to decide the fate of their local hospital.
On the ballot is a question asking voters to change the city charter to allow city-owned Virginia Regional Medical Center to affiliate with another system.
Check out this special report from MPR's Ground Level project for more about rural health care in Minnesota.
The hospital has lost millions of dollars and seen patient admissions plummet in recent years. City leaders say it won't survive unless voters allow it to affiliate with a larger health system. But many residents are deeply suspicious of Duluth-based Essentia Health, the leading candidate.
Across rural Minnesota, hospitals are often a community's backbone. Virginia's hospital, which employs more than 400 people, is the town's largest employer. It's answered only to Virginia's residents since opening 75 years ago.
Before you keep reading ...
MPR News is made by Members. Gifts from individuals fuel the programs that you and your neighbors rely on. Donate today to power news, analysis, and community conversations for all.
That's what makes the hospital's plight such a huge deal for the city, Mayor Steve Peterson said.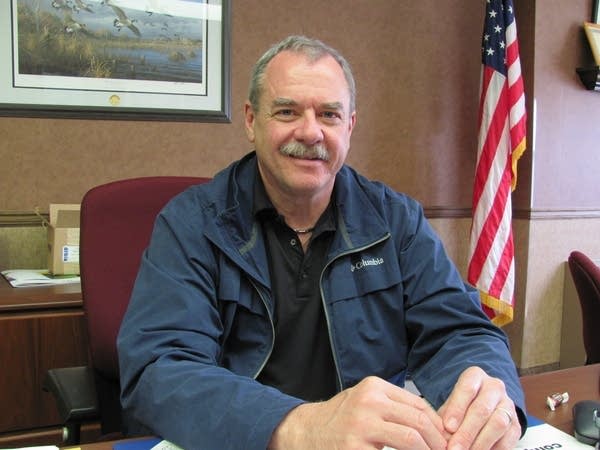 "It's the biggest thing probably from a governing standpoint that the city of Virginia has ever faced," he said.
The hospital is hurting. Consumer satisfaction ratings are well below state and national averages. Patient admissions have dropped by more than 40 percent since 2003. Cumulative losses are approaching $9 million.
City officials say the hospital won't survive unless it affiliates with a larger health system. But voters first have to approve a change in the city charter to clear the way. It's a transition playing out in many communities, according to Terry Hill, executive director of the National Rural Health Resource Center in Duluth. "Hospitals' days of being totally independent by themselves are probably numbered," Hill said.
In the last two years, nine rural Minnesota hospitals have joined forces with larger systems like Sanford Health and Essentia.
Hill said size matters to hospitals as Medicare and Medicaid pay less than they once did. The joint purchasing power of large hospital groups and their access purchasing capacity gives them an advantage, he said.
"You can get lower prices if you buy in quantity," he said. "Access to expertise is essential."
Larger networks have more capacity to spend huge sums on things like electronic medical records that are required by the federal health care overhaul. They're also better able to recruit doctors to rural areas. While the situation in Virginia is not unique, the degree of suspicion and drama may be.
At a public meeting last month, most of the nearly 100 people seemed to support the charter change. But there was a lot of apprehension about what happens next, and who the partner should be.
The hospital commission requested proposals from 21 potential partners. But only three expressed interest: Twin Cities-based Fairview Health Services, Duluth-based St. Luke's Hospital and Duluth-based Essentia Health.
Virginia officials are conducting exclusive talks with Essentia, considered a logical first choice. Essentia already has the largest clinic in Virginia, on the hospital campus.
But the clinic's history has bred mistrust that surfaced at the forum. Among other complaints, people in Virginia complain Essential failed to staff the clinic as promised and has been bleeding the hospital financially to make it easier to win control.
Essentia officials declined to comment.
Nurse Ruby Elto said Essentia patients who could be admitted instead are shipped an hour away to Essentia's hospital in Duluth.
"My feeling is that they've kind of run the hospital in the ground waiting for a quote takeover event to happen," Elto said.
Peterson includes himself among Essentia's skeptics.
"They've made many promises in the past that are unfulfilled," the mayor said. "So there's been a lot of angst in the community about Essentia not playing ball with us like we had hoped they would."
Still, given existing ties, Peterson believes it makes sense to negotiate with Essentia before the others.
"We have a tunnel that connects the two facilities," he said. "Essentia docs work in the hospital, we have two surgeons there, who work 24/7 in the hospital doing surgeries. There are other docs that are in our hospital daily; lets' see what they have to say."
Peterson also has concerns about the other potential partners. Fairview, for example, recently invested millions of dollars in its hospital just 25 miles away in Hibbing. Residents also express concern that Fairview might be less committed to Virginia.
But at this point Virginia doesn't appear to have a strong hand to play. Any partner will be bigger and stronger financially, and the city will be depending on that partner to revive what's now a dying community asset.
"If I'm a wealthy partner coming in and I'm going to spend millions of dollars here, I'm going to want a lot of control in order to do that," Virginia City Councilor Louis Russo said.
Gallery
3 of 3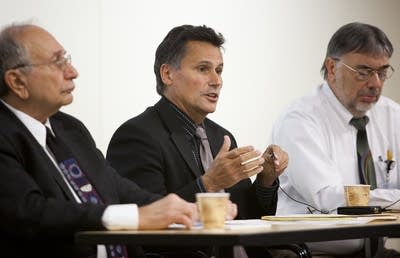 1 of 3
2 of 3