MnSCU students protest proposed cuts to Pell Grants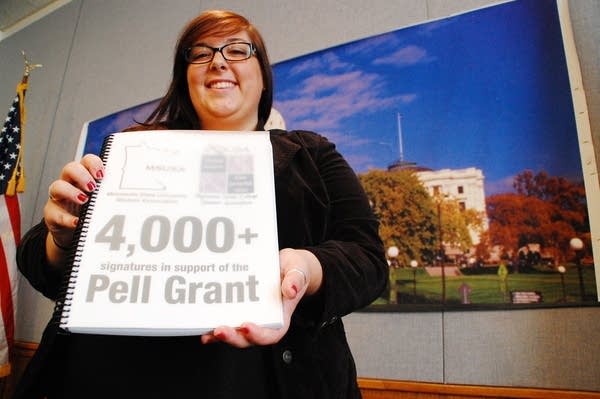 Two groups representing Minnesota college students have collected 4,000 signatures on a petition opposing cuts to federal financial aid for needy college students. 
Representatives from the Minnesota State College Student Association and the Minnesota State University Student Association delivered the petition to the state's congressional delegation Monday. 
The U.S. House is considering cuts to the Pell Grant program that would change who's eligible for the federal aid. The two groups say some 13,000 Minnesota students stand to lose $76 million if the cuts go through.  
"Eliminating thousands of Minnesotans from the Pell Grant program is yet another disastrous financial hardship for students already struggling with the increased cost of higher education," said Geoff Dittberner, chair of the Minnesota State College Student Association.
Dittberner said any cuts to the Pell Grant program would require students to take out more student loans to pay for tuition.
EDITOR'S NOTE: Due to an editing error, an earlier version of this story incorrectly stated the number of Minnesota students who would lose aid if cuts were made. The current version is correct.
Gallery
1 of 1