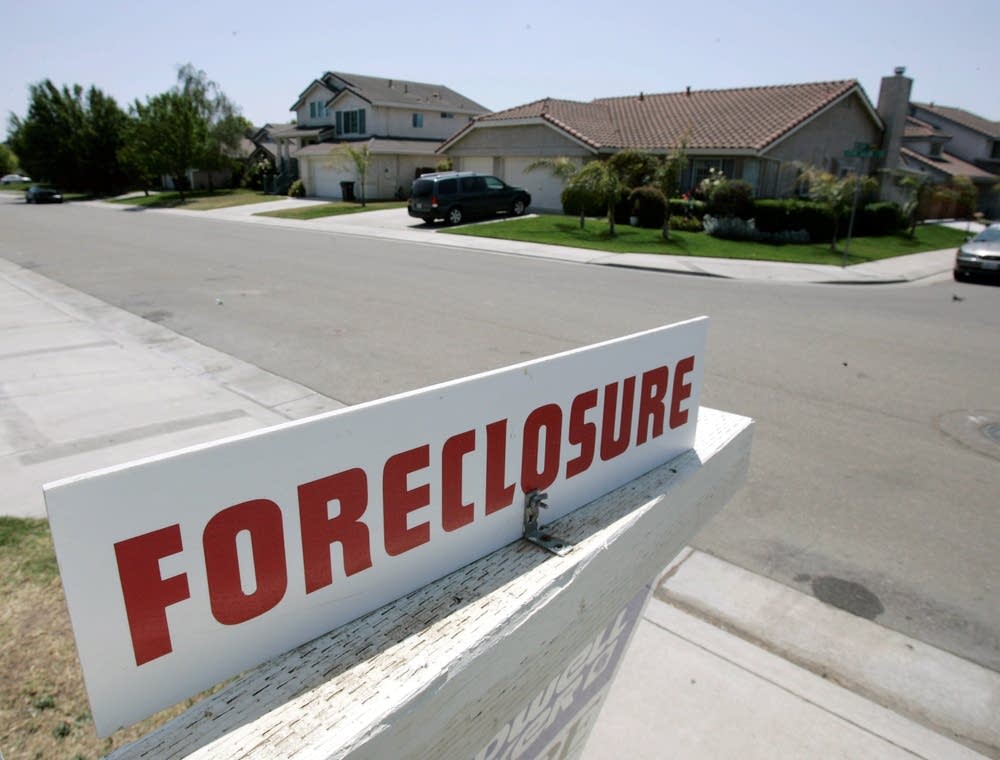 A little more than 8 percent of the mortgages made in Minnesota during the height of the housing bubble have ended in foreclosure, according to a national consumer group's report released Thursday.
The Center for Responsible Lending looked at mortgages made between 2004 and 2008. It found that 2.7 million of those mortgages nationwide have ended in foreclosure. But the report warns another 3.6 million will likely fail in the next few years.
Minnesota's foreclosure rate on bubble-era loans was higher than most other states. Only Michigan, California, Nevada, Arizona and Florida had higher percentages of completed foreclosures on mortgages made during the bubble.
The center also looked at delinquent loans, and found that 5.5 percent of the Minnesota mortgages made during the housing bubble are delinquent. A delinquent loan means payments are late and there's a high risk they could end in foreclosure.
Minnesota had a lower rate of delinquent mortgages when compared to several other states in the Midwest, including Wisconsin, Illinois, Michigan, Indiana and Ohio.
The center also looked at why low-income homeowners as well as black and Latino homeowners have been hit harder by the foreclosure crisis.