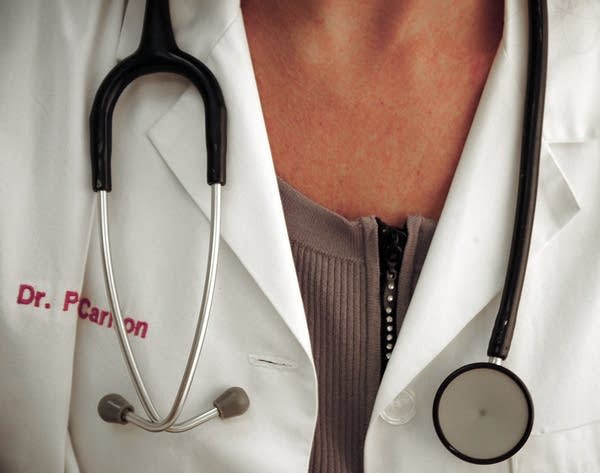 Before you carve your Thanksgiving turkey, America's Doctor is hoping you'll carve out some time in your holiday schedule to learn more about health problems that run in your family.
The U.S. Surgeon General is encouraging families to create a written record of their medical histories Thursday during National Family History Day.
Cataloguing the illnesses suffered by parents, grandparents and other blood relatives can help predict a person's risk of developing the same disorders. Surgeon General Dr. Regina Benjamin said the information can also inspire people take actions to keep themselves and their family healthy.
Health officials designate Thanksgiving as the day to take a family history because it is one of those holidays that draws a lot of family members together around the same table. Public health officials say depending on your family dynamics, these gatherings might be a convenient time to ask relatives about your extended family's health history.
The task doesn't need to be a big production. Kristin Oehlke, who supervises the birth defects program at the Minnesota Department of Health, suggests sticking to a few key questions.
"What is the condition, what is the disease, how old was the person when they were diagnosed with it, and then a little bit about what the outcome was, are really the main pieces," she said.
The most important health histories to collect are from your closest relatives -- your parents, brothers and sisters, and children. Those histories are the most relevant in predicting your own disease risk.
But Oehlke said the health experiences of your aunts, uncles and grandparents also are worth collecting because they may also reveal a susceptibility to certain conditions.
Families members may think they know much of this information already. But sometimes crucial details are missing.
Kristin Niendorf, a University of Minnesota genetic counselor, said people frequently know only part of a relative's health experience.
"People will say they died of brain cancer. But actually it wasn't brain cancer originally; it was another cancer that had gone to the brain," Niendorf said. "And it's important because some cancer can be hereditary that you know where the cancer started. And your aunt may know, but you would not."
Cancers that have a high risk of being passed down through the generations include breast, ovarian, colorectal and early-onset uterine cancers. Family histories also are important because many other common diseases also have a genetic basis, including diabetes and heart disease, said Dr. Robert Madoff, who directs the William C. Bernstein M.D. Familial Cancer Registry at the University of Minnesota.
For example, he said, about 3 to 5 percent of colorectal cancers are inherited due to a specific, high-risk gene. People who carry the gene have about an 80 percent risk of developing colorectal cancer during their lifetime.
Madoff said people with the gene can be easily identified if they're aware of their family's health history.
"Every person who has that cancer probably has six or eight relatives who are at a 50 percent risk for carrying the gene," he said. "So there can be quite a lot people walking around in the community who are at high risk for cancers and don't know about it. And the important thing is to learn about it."
Still, some people are not comfortable with the idea of devoting a chunk of their holiday to talking about their family's health history.
Oehlke, of the state Health Department, said, she's heard mixed reactions to the Surgeon General's National Family History Day.
"To talk about Uncle Ed's colon cancer over turkey is probably not always the most attractive thing," she said. "But I think when families get together it's a great time for, if someone has an interest in collecting this information, to at least start the conversation."
Oehlke said that if family members are not willing to discuss their health history, relatives should respect their decision. But she said there's no reason to assume they won't share it at some point.
Reluctant relatives do change their minds, she said, when they realize their health history is a valuable tool that could help their family members live a longer, healthier life.