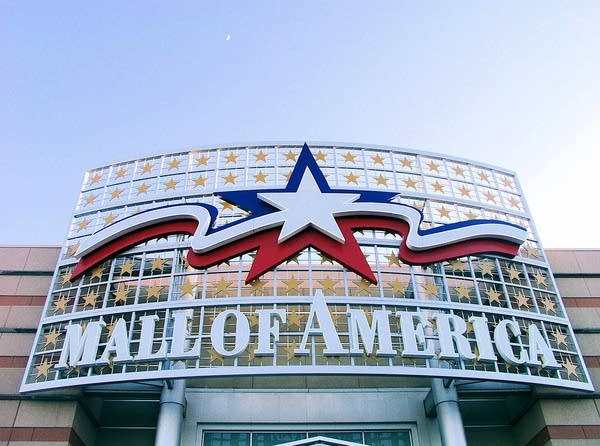 The Mall of America is boosting security for the rest of this week, after a mass fight on the day after Christmas led to as many as a dozen arrests.
Videos of the melee posted on YouTube show dozens of young people fighting, pushing and shoving in the crowded mall. One video shows a chair being thrown as shoppers scatter to get out of the way.
The fight began in the north food court late Monday afternoon, according to Bloomington Police Cmdr. Mark Stehlik, and quickly spread to other areas of the mall.
"I don't know if it was the same group of people that were moving through the mall and they had reassembled, or if it was separate groups of people," said Stehlik. "But there were anywhere from 50 to 100 for sure."
At least 10 different fights were reported. It took as many as 40 police officers and Mall of America security guards more than an hour to restore calm.
Stehlik said it's not clear what led to the fights in the food court, but false rumors of an appearance by two famous rap artists may have attracted some teens to gather at the mall.
"We don't know what sparked the first disturbance," he said. "From there it just seemed to spread. So what really got it going we are not sure, and I don't know if we ever will be."
Bloomington police and mall security arrested between nine and 12 people, most for disorderly conduct.
Damage to the mall was minimal and no serious injuries were reported, according to Mall of America spokesman Dan Jasper. Some stores voluntarily closed their doors, though the mall was not locked down and nobody was evacuated. There were no reports of stolen merchandise.
Jasper says more than 120,000 shoppers typically visit the Mall of America each day during the week between Christmas and New Year's Day.
"It's sad that it happened, especially during the holiday shopping season," said Jasper. "Families are out spending time together and it was not good."
Once the incident died down inside the mall, it continued outside. Metro Transit police responded to reports of fights at the Mall of America Transit Center. Incidents were also reported in the transit system in downtown St Paul, Brooklyn Center and downtown Minneapolis. A bus driver was doused with soda by a young man on a northbound bus on route 5.
"There were scuffles on buses that were reported throughout the evening that Metro Transit police responded to, but nothing that resulted in any arrests," said Metro Transit spokesman John Siqveland.
Minneapolis police also responded to calls Monday night regarding a group of loud young people on Nicollet Mall. Police say the situation died down as the teens boarded buses and left.
Mall of America officials and Bloomington police say security will remain tight for the rest of the busy post-holiday shopping week. They plan to review their response to Monday's disturbance to determine whether security changes are needed.