When Eric Kaler looked like Harry Potter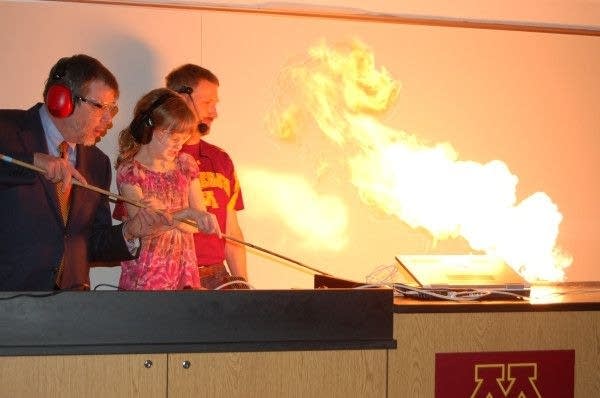 I don't normally post pictures of college leaders attending events, but anytime you mix in flames or explosions, you've got a cool photo.
This one shows University of Minnesota President Eric doing some science voodoo at today's "Energy & U" show for elementary-school students.
(Helps build the U's scientist-at-the-helm cred, too.)
Grow the Future of Public Media
MPR's budget year comes to a close on June 30. Help us close the gap by becoming a Sustainer today. When you make a recurring monthly gift, your gift will be matched by the MPR Member Fund for a whole year!