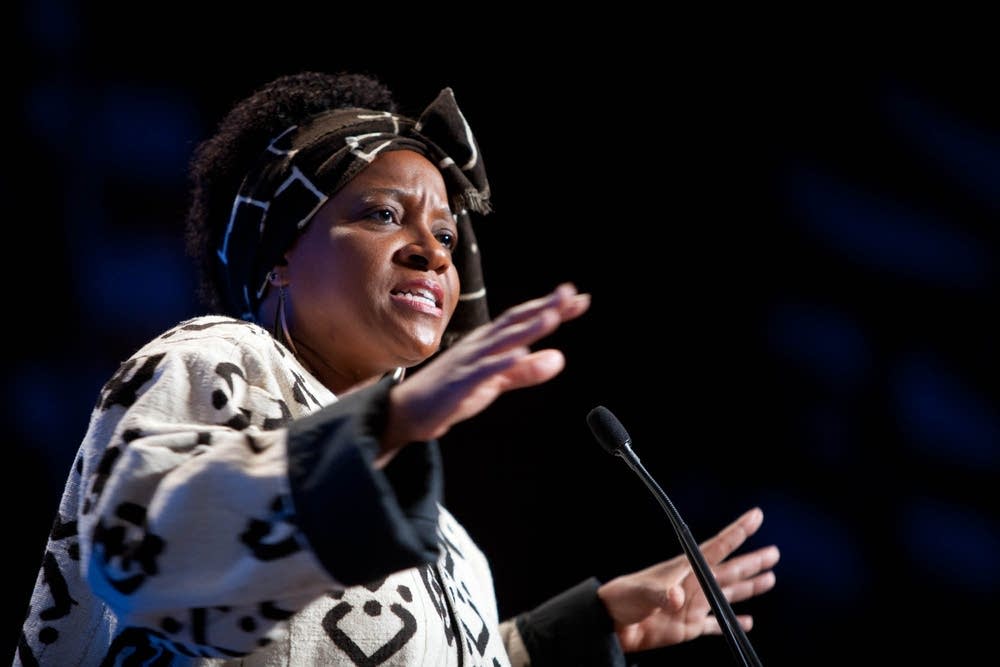 Community and business leaders gathered in Minneapolis Monday morning to honor Martin Luther King Jr.
The event featured human rights activist Naomi Tutu, daughter of Desmond Tutu. She told the crowd there's still a lot of work to be done before getting to the promised land King spoke about.
"We still live in a world where many children in developing countries do not have an opportunity for education," she said. "Where what we in the developed world use to buy ice cream each year could ensure clean water for every single human being on this planet."
Martin Abrams, marketing director at General Mills, said he hopes the breakfast and other events like it will inspire Minnesotans to take time to honor King's legacy.
"Go out and do something. Too often we get holidays off. Don't just take the day off. Think about the legacy of Dr. King. He was selfless, he gave of himself, he cared about other people. Be inspired to serve," he said.
About 2,000 people attended the annual MLK breakfast, now in its 22nd year. It's one of the state's largest events honoring the slain civil rights leader.