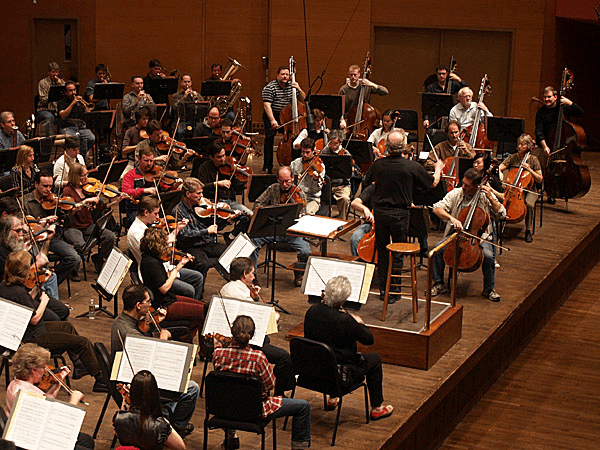 The Minnesota Orchestra will present its popular Sommerfest program in July on the campus of the University of Minnesota.
The temporary move is due to expansion work that will begin on Orchestra Hall in downtown Minneapolis. The Orchestra will use the university's Ted Mann Concert Hall for the summer concert series.
The university concert hall has excellent acoustics and is known to most local concert-goers, said Bob Neu, general manager for the Minnesota Orchestra. Factors such as the university's locale and parking availability are beneficial for the orchestra.
"Plus, it's right on the water," Neu said. "Which is a nice little extra, added feature."
In addition to Ted Mann's excellent acoustics, the open space behind the hall will provide an area for live music before the concerts, keeping the orchestra experience similar to that of downtown, Neu said.
"It'll probably be a little bit of a scaled-back version because it's not quite the space that Peavey Plaza is," Neu said. "But it still enables us to do that and to celebrate the summer."
Sommerfest runs for three weeks in July. Regular season performances will move to the Minneapolis Convention Center Theater. Construction at Orchestra Hall is due to be complete in summer 2013.