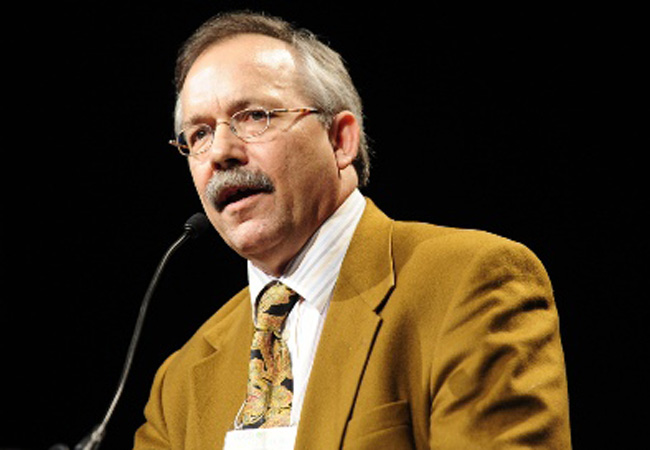 David Foster is executive director at the BlueGreen Alliance, which describes itself as "a national strategic partnership between labor unions and environmental organizations dedicated to expanding the number and quality of jobs in the green economy."
In Anoka, manufacturers like Olympic Steel, Firestone, Pentair and Micron Metalworks are hiring people who've graduated from a precision sheet metal class that incorporates the principles of "green manufacturing" — aimed at reducing waste and energy use on the shop floor. These companies report that improving sustainability means more money on their bottom lines, in addition to its being the right thing to do.
Recently, the Department of Employment and Economic Development (DEED) released a report showing that 2.5 percent of the overall hiring demand in Minnesota between 2009 and 2011 was for "green jobs." Stories like the one in Anoka, where companies are actively hiring people who have training to improve sustainability, are a great example of the kind of jobs that are now driving our economy.
The study defines a green job as "one that is directly related and/or essential to a green product, green service, or green process." It found that green job openings tend to be of better quality than other job openings, being predominately full-time, permanent positions that offer high wages. And, while green job vacancies grew on par with the rest of the economy over that time span, 54 percent of the positions were new, not the result of attrition. The highest share of these job opportunities could be found in small or very small firms.
One thing is made clear by the report: Going green is growing new, good jobs in our state. Workers from every walk of life, in every industry and in every part of Minnesota, are finding out they too can be part of an economy that values sustainability and reducing waste.
But what the report doesn't count are all the jobs created throughout the supply chain for the industries that will drive a cleaner, more energy-efficient and more competitive American economy:
Expanding the market for wind creates demand for steel and the more than 8,000 parts that go into a wind turbine.
Producing advanced vehicle technology creates new jobs for American workers in the assembly plant and throughout auto-supply companies.
Expanding high-speed Internet will create jobs across many industries building the information superhighway.
And improving our water, electric and transmission infrastructure will create jobs for utility workers and more.
Of course, given the recent highly publicized attacks on a couple of solar companies, the news that green jobs are real and actually are growing might surprise some people. The truth is that the Recovery Act created or saved nearly 1 million green jobs. The growth we're seeing in this state is at least partly due to this and other forward-thinking state and federal policies.
Only continued investments and smart policies at the local, state and federal level will ensure the green economy in our state will see its full potential. While the narrower definition of green jobs used by DEED provides an important benchmark, the green jobs of tomorrow will be found in every workplace and in every jobsite in our state, as companies strive to remain competitive by eliminating waste and pollution. The value of workers to their jobs will be measured by the value they add to ensuring competitiveness and making their jobs more sustainable. And that sustainability will ensure our air and water are clean and our soil is unpolluted.
Ultimately, every job will be a green job. That's what the current training program in Anoka demonstrates. Jobs will have to be green for America to compete against China, Europe and the rest of the world in the modern economy.